Sambas do Absurdo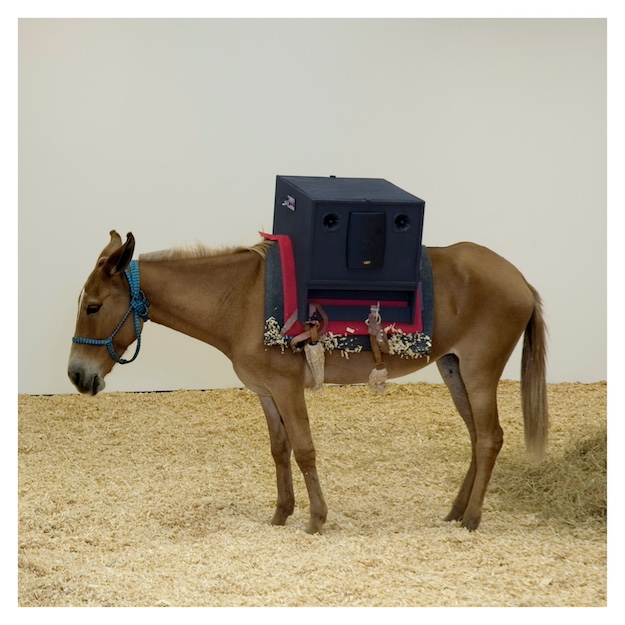 AKAMU representation: European exclusivity
For info and costs please contact Luigi Settala


Sambas do Absurdo
Rodrigo Campos - vocals, guitar and cavaquinho
Juçara Marçal - vocals
Gui Amabis - vocals and sampler




Inspired by Albert Camus' "The Myth of Sisyphus" (1942), Sambas de Absurdo freely talk about the encounter with absurd, described in the book as the divorce of the individual with existence.
According to Camus, the only philosophical question that matters is suicide, and when we find the absurd, which would be, in short, the meaninglessness of life, we have two options: either we commit suicide or learn to live an absurd life. Sambas de Absurdo is the partnership of Rodrigo Campos (music), Nuno Ramos (lyrics) and the voice of Juçara Marçal.
The aesthetic proposal has at its core the breaking down of some foundations of samba as a genre. This aesthetic treatment offers an obscure, dissolved, dizzying samba blended with state-of-the-art sampling techniques. Juçara sings, Rodrigo plays guitar and chip and Gui arranges, asserting his resources as a producer and his peculiar way of sampling. In the show, the trio presents, besides the eight sambas published in the album, other compositions in the same vein.

Gui Amabis is a singer, songwriter and music producer. He has released three critically acclaimed albums ("Ruivo Em Sangue", "Trabalhos Carnivoros", "Memórias Luso-Africanas") and is the author of themes and songs for movie tracks and hit series, such as "Bruna Surfistinha" (dir. Marcus Baldini), "City of Men" (Rede Globo) and "Psi" (HBO). The singer also signs songs that have entered the repertoire of artists such as Otto and Lucas Santtana, as well as the production of "Caravana Sereia Bloom" and "Vagarosa" by Céu, and "São Mateus Não é Um Lugar Assim Tão Longe" by Rodrigo Campos, among other titles.

Juçara Marçal is one of the biggest voices in brazilian music today. His solo album, "Encarnado" was awarded by the Multishow awards, APCA (Association of Art Critics from Sao Paulo) among others. With the band Metá Metá, trio with Kiko Dinucci and Thiago França, she released three albums ("Metá Metá", "Metal Metal" and "MM3") and performed at major festivals around the world. The singer also joined the groups Vésper Vocal and A Barca. In 2015, she released the album "Anganga", a partnership with Cadu Tenório, musician and experimenter.

Rodrigo Campos is a singer, composer and multi-instrumentalist, author of the albums "São Mateus Não é Um Lugar Assim Tão Longe", "Bahia Fantástica" and "Conversas com Toshiro", internationally well received. Alongside Romulo Fróes, Kiko Dinucci and Marcelo Cabral he is part of the band Passo Torto, "Best Group" at the Brazilian Music Award (which also honored Campos in the "Revelation" category). Besides these works, the artist signed collaborations with big names of MPB, such as Elza Soares, Tom Zé and Criolo.



• links •
the project
"Absurdo 5" ao vivo
"Absurdo 8" ao vivo
Listen "Absurdo 1-8"
Download the album