Camilla Battaglia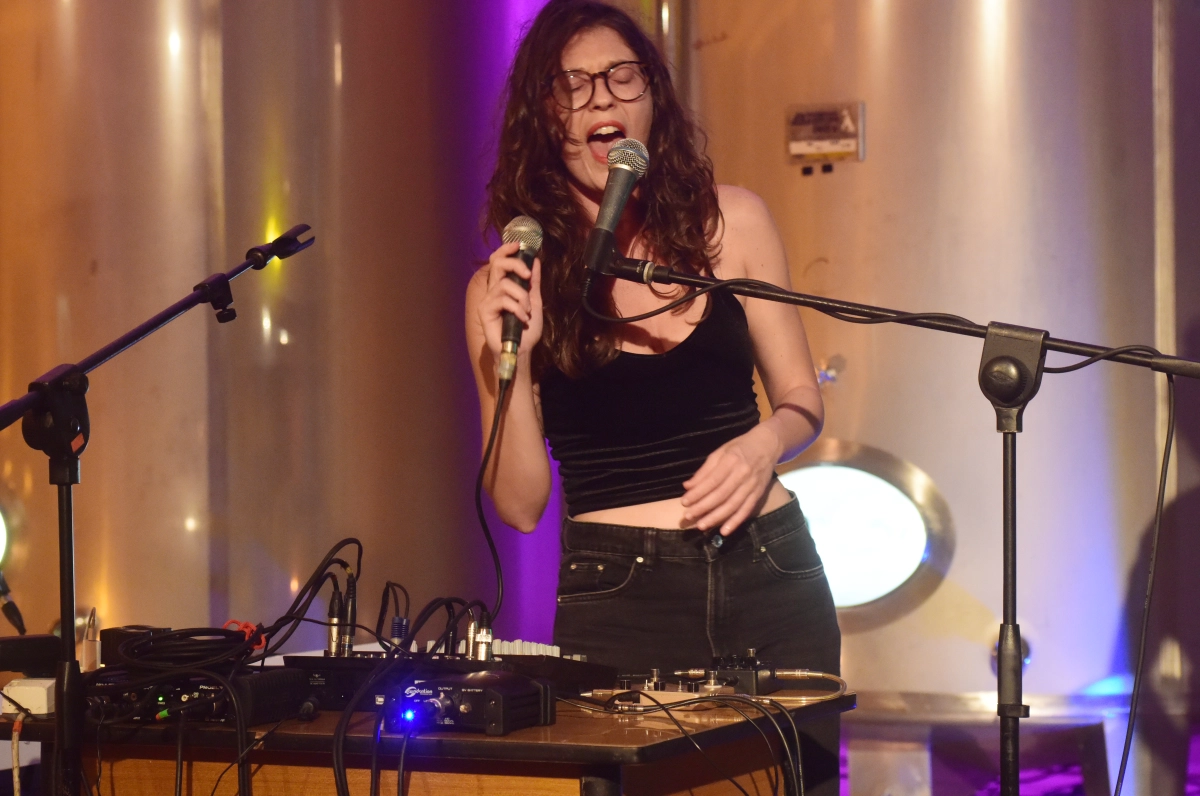 Camilla Battaglia


AKAMU representation: worldwide exclusivity
For info and costs please contact Alberto Lofoco



• as a leader/co-leader •

Camilla Battaglia & Matt Mitchell
Camilla Battaglia - vocals and live electronics
Matt Mitchell - piano


The duo is dedicated to the poetry La libellula (1958) by Italian poet, organist and ethnomusicologist Amelia Rosselli (1930-1996).



Rosa Brunello & Camilla Battaglia: "Hoodya"
Camilla Battaglia - vocals and live electronics
Rosa Brunello - double bass, electric bass, live electronics and vocals


The ancestral sounds of the origins and the intertwined strings of traditions and explorations in a repertoire of songs retrieved from the memory of two people who collaborate in music as in life. Rosa Brunello and Camilla Battaglia have often crossed paths since their first experiences in music, but they met musically in the spring of 2017 in Berlin. The possibility for both of them to explore together without limits of genre or direction and through languages has become increasingly evident.



Càlór
Camilla Battaglia - vocals, live electronics and composition
Julius Windisch - piano
Nick Dunston - double bass
Lukas Akintaya - drums


Sanguigna Ensemble
Camilla Battaglia - vocals, live electronics and composition
Michele Tino - alto sax
Pierluigi Fantozzi - clarinet
Francesco Fiorenzani - electric guitar
Andrea Beninati - cello
Simone Brilli - drums


ELEkTRa
Camilla Battaglia - vocals, live electronics, composition and direction
Simone Graziano - piano and synth
Francesco Fiorenzani - electric and acoustic guitar
Francesco Ponticelli - double bass
Francesca Remigi - drums

ELEkTRa can be add with 4 horns to became the nonet ELEkTRA:

Francesco Fratini - trumpet and electronics
Michele Tino - alto sax
Federico Pierantoni - trombone
Giulia Barba - soprano sax, baritone sax and bass clarinet




• audio •
Rosa Brunello & Camilla Battaglia ("Hoodya"): Album on BandCamp "A Song Has a Thousand Years""
Rosa Brunello & Camilla Battaglia: I have never loved someone
Rosa Brunello & Camilla Battaglia: A Song Has a Thousand Years
Sanguigna Ensemble: At Dusk
Sanguigna Ensemble: In the Rain Darkness
ELEkTRA: Dead Butterfly


• video •
Rosa Brunello & Camilla Battaglia: Photo and video by Paolo De Chellis
Rosa Brunello & Camilla Battaglia: on backstage #1 on RAI RadioTre
Rosa Brunello & Camilla Battaglia: on backstage #2 on RAI RadioTre
Rosa Brunello & Camilla Battaglia: "Secretly" by Skunk Anansie - live at Argo 16
ELEkTRA: "Dead Butterfly"


• biography •
Camilla Battaglia, singer and composer born in 1990, has her musical roots in jazz music with which she grew up musically and which she has expanded over the years towards various contaminations.
In 2010 she released her first record as a vocalist and for the next two years she tested herself in contests as a soloist and as a band leader with satisfaction and devoted herself to live concerts activity.
In 2012 she graduated in philosophy at UniversitÓ Statale di Milano and immediately enrolled at the Siena Jazz University where she graduated in 2016 in Jazz Vocals with full marks.
That year she begun the itinerant path of the EUJam - European Master Program - thanks to which she studied at the Rhythmic Music Conservatory in Copenhagen, the JIB in Berlin and the Conservatorium Van Amsterdam, graduating in 'contemporary composition and music performance' in 2018 in Copenhagen with a project for large ensemble -ELEkTRA- dedicated to archetypal female figures from ancient history and mythology.
The encounter with different artists and performing realities led her to the creation of two albums as a composer ("Tomorrow" in 2016 and "EMIT" in 2018), collaborating with international artists from Europe and the States (David Binney, Ambrose Akinmusire, Mederic Collignon, Patrice Heral, Kresten Osgood, Mike McCormick, Gianluca Petrella, Stefano Battaglia, Paolo Damiani) and experimenting in very different contexts: from the jazz big band (Orchestra della Sardegna), orchestra (Orchestra ONGTJ from 2015 to 2017); solo performances and multimedia interactions; from the acoustic sound spectrum to the electroacoustic and pure electronic one.
The project for voice and live electronics, Perpetual Possibility, was previewed for the Musicus Concentus Festival in Florence in 2019 and then landed in Berlin thanks to an artistic residency promoted by Scope Berlin that put it in relation with interactive work by light artist Martin Mayer. The collaboration with Mayer was consolidated during another residency in Modena (October 2020), where they worked on a performance for electro-acoustic sextet and light art with music dedicated to the poems of E.E. Cummings.
The solo project has been hosted in many different realities in the city of Berlin (from theaters to art galleries) and in jazz and contemporary music events in Italy.



• discography •
2016 - Tomorrow-2 more Rows of Tomorrow - Dodicilune Records
2018 - EMIT: RotatoR TeneT - Dodicilune Records
2023 - Càlór - Parco della Musica Records
2023 - with Rosa Brunello (Hoodya): A Song Has a Thousand Years - Record Y

• links •
Intervista di Stefania Graziano su "Simposio Italiano" - 6 aprile 2022