Anthony Braxton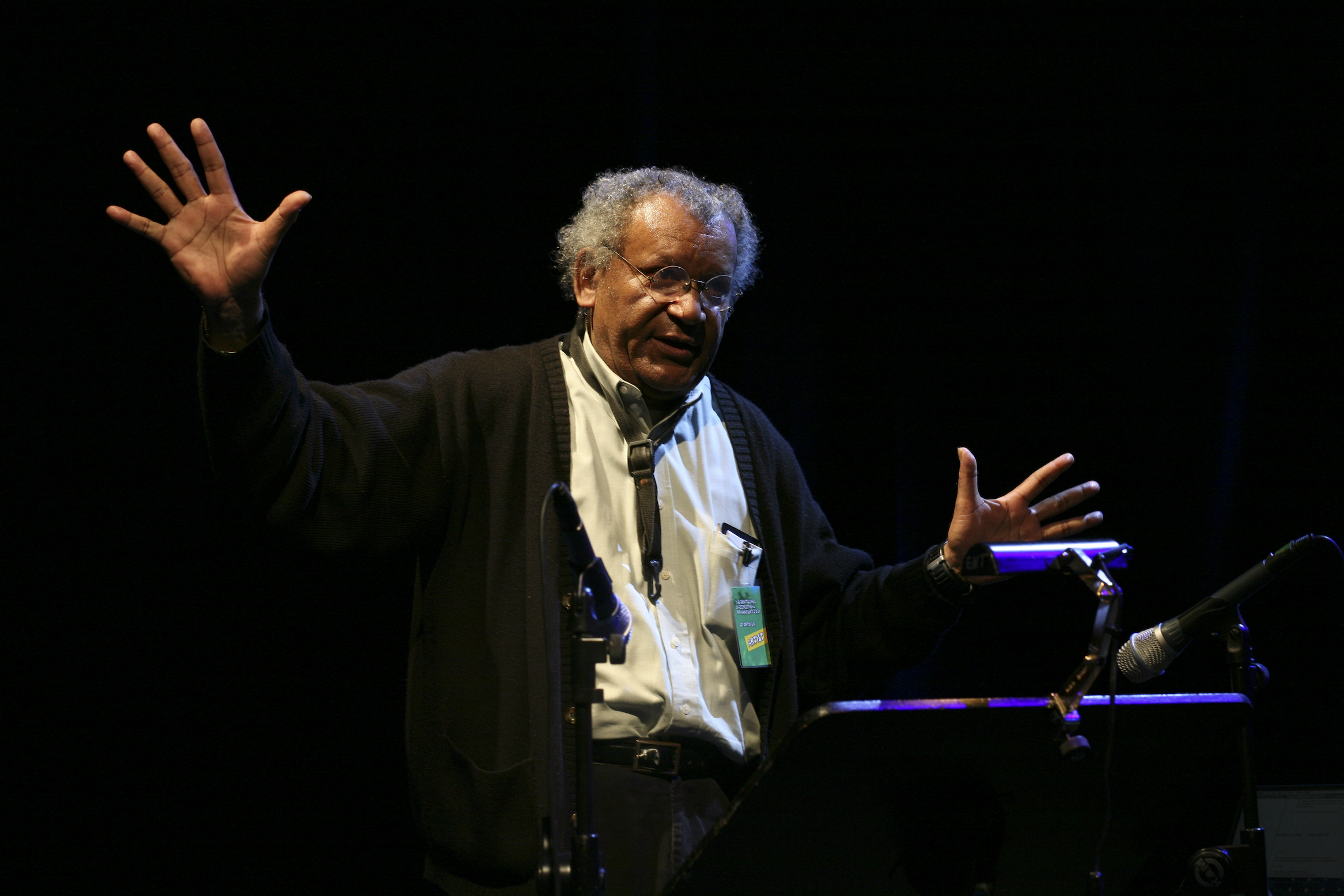 AKAMU representation: Worldwide exclusivity
For info and cost please contact Alberto Lofoco



• projects •
Anthony Braxton Fusion Duo + guests
Anthony Braxton - alto, soprano, sopranino saxophones, live electronics and composition
James Fei - sopranino and alto saxophones
+ guests


Anthony Braxton Fusion Trio
Anthony Braxton - alto, soprano, sopranino saxophones, live electronics and composition
James Fei - sopranino and alto saxophones
Alexander Hawkins - piano


Anthony Braxton Lorraine Quartet
Anthony Braxton - alto, soprano, sopranino saxophones, live electronics and composition
Adam Matlock - accordion and vocals
Carl Testa - double bass
Mariá Portugal - drums


Anthony Braxton Lorraine Sextet
Anthony Braxton - alto, soprano, sopranino saxophones, live electronics and composition
Steph Richards - trumpet
Angelika Niescier - soprano and alto saxophones
Tomeka Reid - cello
Carl Testa - double bass
Mariá Portugal - drums


Anthony Braxton Saxophone Quartet
Anthony Braxton - alto, soprano, sopranino saxophones, live electronics and composition
James Fei - sopranino and alto saxophones
Chris Jonas - soprano and tenor saxophones
George Brooks - alto and tenor saxophones


Anthony Braxton Saxophone Nonet
Anthony Braxton - alto, soprano, sopranino saxophones, live electronics and composition
James Fei - sopranino and alto saxophones
Angelika Niescier - soprano and alto saxophones
Mette Rasmussen - alto saxophone
Silke Eberhard - alto saxophone
Lotte Anker - alto saxophone
Chris Jonas - soprano and tenor saxophones
George Brooks - alto and tenor saxophones
Andre Vida - tenor and baritone saxophones


Anthony Braxton Lorraine Double Trio
Anthony Braxton - alto, soprano, sopranino saxophones, live electronics and composition
James Fei - sopranino and alto saxophones
Steph Richards - trumpet
tba - trombone
Adam Matlock - accordion and vocals
Carl Ludwig Hübsch - tuba


Anthony Braxton ZIM Music Sextet/Septet/Octet
Anthony Braxton - alto sax, soprano sax, sopranino sax and composition
Jean Cook - violin
James Fei - sopranino and alto saxophones
Erica Dicker - violin and baritone violin
Adam Matlock - accordion and vocals
Milana Zaric - harp (for Europe)
Miriam Overlach - harp
Jennifer Ellis - harp (for America)
Dan Peck - tuba


Anthony Braxton 12+1tet
Anthony Braxton - alto sax, soprano sax, sopranino sax and composition
Nicole Mitchell - flutes
James Fei - sopranino and alto saxophones
Chris Jonas - soprano and tenor saxophones
Andrew Raffo Dewar - saxophones
Erica Dicker - violin and baritone violin
Jean Cook - violin
Jessica Pavone - viola
Sara Schoenbeck - bassoon
Katherine Young - bassoon
Adam Matlock - accordion
Carl Testa - double bass
Dan Peck - tuba


Thunder Music Ensemble
Anthony Braxton - alto sax, soprano sax, sopranino sax, electronics and composition
Kyoko Kitamura - vocals
Anne Rhodes - vocals
Kamala Sankaram - vocals
Roland Burks - vocals
Chris DiMeglio - vocals
Nick Hallett - vocals
James Fei - sopranino and alto saxophones
Chris Jonas - soprano and tenor saxophones
Erica Dicker - violin and baritone violin
Jean Cook - violin
Carl Testa - double bass and bass clarinet


Anthony Braxton Sonic Genome (6-8 hours event for sixty-plus performers)

The Sonic Genome is one of the most thrillingly ambitious experiments by musical visionary, saxophonist and composer Anthony Braxton: less a concert than the creation of an interactive musical environment, almost an avant-garde theme-park for performers and listeners alike.
For 6 to 8 continuous hours, over 60 performers use the compositions and improvisational languages developed by Braxton through his 40 years of artistic investigation to create a living sound world. The Ghost Trance Music that has been Braxton's primary compositional focus for the past 2 decades serves as the connecting principle for the musical structure.
The musicians can move in a big space (large hall, museum with several rooms, library, factory/shed etc.) as a music cells (little ensembles) that change time by time, or individually from an ensemble to another. Ensembles form and split apart like cells dividing and reforming into new organisms; likewise, the members of the audience are invited to be active participants, choosing who and what to listen to as they move about the space and between the music cells. All of this involved the audience showing in the hearth of creative production and dip it in a strong way.


Trillium Opera
Anthony Braxton - alto sax, soprano sax, sopranino sax, electronics and composition
Kyoko Kitamura - vocals
Anne Rhodes - vocals
Kamala Sankaram - vocals
Elizabeth Saunders - vocals
Lucy Dhegrae - vocals
Kristin Fung - vocals
Tomas Cruz - vocals
Adam Matlock - vocals
Vince Vincent - vocals
Roland Burks - vocals
Chris DiMeglio - vocals
Nick Hallett - vocals
+ local orchestra


Anthony Braxton Tri-Centric Orchestra - 20/25 piece Orchestra with a selection of musicians below
Erica Dicker - concertmaster
Matthew Welch - conductor
Sarah Bernstein - violin
Olivia De Prato - violin
Julianne Carney - violin
Scott Tixier - violin
Andie Springer - violin
Skye Steele - violin
Amy Cimini - viola
Jessica Pavone - viola
Erin Wight - viola
Tomas Ulrich - cello
Shanda Wooley - cello
Ken Filiano - double bass
Mark Helias - double bass
Domenica Fossati - flute
Nicole Mitchell - flute
Leah Paul - flute
Christa Robinson - oboe
Kathy Halvorson - oboe
Libby Van Cleve - oboe
Katie Scheele - english horn
Sara Schoenbeck - bassoon
Katie Young - bassoon
Mike McGinnis - clarinet
Oscar Noriega - clarinet
Josh Sinton - clarinet
James Fei - sopranino, alto saxophones and conduction
Jim Hobbs - alto saxophone
Andre Vida - tenor, baritone and bass saxophones
Vincent Chancey - french horn
Nathan Koci - french horn
Steph Richards - trumpet
Gareth Flowers - trumpet
Jacob Garchik - trombone
Dan Peck - tuba
Amy Crawford - piano
Cory Smythe - piano
Shelley Burgon - harp
Chris Dingman - vibraphone
Tyshawn Sorey - percussion
David Shively - percussion

• pictures and resources •

Go to The Tri-Centric site to download pictures.




• discography & links •
Complete Discography

Gigography Project

Discography at AllMusic

Performance Calendar

Performance Practice Resource - resources for performers interested in performing Anthony Braxton's compositions

Resources at Tri-Centric Foundation



• biography •
Anthony Braxton Biography at Tri-Centric Foundation

Anthony Braxton is born in Chicago (Illinois) on 4 June 1945.

American composer as well as sax, clarinet, flute and piano player. He has created a large body of highly complex work.
While not known by the general public, Braxton is one of the most prolific American musicians/composers to date, having released well over 100 albums of his works since the 1960s.
Among the vast array of instruments he utilizes are the flute; the sopranino, soprano, C-Melody, F alto, E-flat alto, baritone, bass, and contrabass saxophones; and the E-flat, B-flat, and contrabass clarinets.
Braxton studied at the Chicago School of Music and at Roosevelt University. At Wilson Junior College, he met Roscoe Mitchell and Jack DeJohnette.
After a stint in the army, Braxton joined the AACM.
After moving to Paris with the Anthony Braxton Trio (which evolved into the Creative Construction Company), he returned to the US, where he stayed at Ornette Coleman's house, gave up music, and worked as a chess hustler in the city's Washington Square Park.
In 1970, he and Chick Corea studied scores by Stockhausen, Boulez, Xenakis and Schoenberg together, and Braxton joined Corea's Circle.
In 1972, he made his bandleader debut (leading duos, trios, and quintets) and played solo at Carnegie Hall.
In the early 1970s, he worked with the "Musica Elettronica Viva", which performed contemporary classical and improvised music.
In 1974, he signed a recording contract with Arista Records.
One of the first black abstract musicians to acknowledge a debt to contemporary European art music, Braxton is known as much as a composer as an improviser. The output ranges from solo pieces to For Four Orchestras, a work work that has been described as "a colossal work, longer than any of Gustav Mahler's symphonies and larger in instrumentation than most of Richard Wagner's operas."
His 1968 solo alto saxophone double LP For Alto (finally released in 1971) remains a jazz landmark, for its encouragement of solo instrumental recordings. Other important recordings include Three Compositions of New Jazz (1968, Delmark), his 1970s releases on Arista, Composition No. 96 (1981; Leo), Quartet (London) 1985; Quartet (Birmingham) 1985; Quartet (Coventry) 1985 (all on Leo), Seven Compositions (Trio) 1989 (hat Art), Duo (London) 1993 & Trio (London), both on Leo.
Critic Chris Kelsey writes that "Although Braxton exhibited a genuine if highly idiosyncratic ability to play older forms (influenced especially by saxophonists Warne Marsh, John Coltrane, Paul Desmond, and Eric Dolphy), he was never really accepted by the jazz establishment, due to his manifest infatuation with the practices of such non-jazz artists as John Cage and Karlheinz Stockhausen".

The timing of this crowning achievement couldn't be better for Braxton's most recent professional goals: he is the founding Artistic Director of the newly incorporated Tri-Centric Foundation, Inc., a New York-based not-for-profit corporation including an ensemble of some 38 musicians, four to eight vocalists, and computer-graphic video artists assembled to perform his compositions.
The ensemble's debut at New York's The Kitchen sold out the last and most of the first two of three nights, through the press excitement it generated; the reviews--in Down Beat and the Chicago Tribune (John Corbett), the Village Voice (Kevin Whitehead), and the New York Times (Jon Pareles)--ranged from positive to ecstatic.
Most importantly, the musical success of the event inspired Braxton to pursue the "three-day and -night" program concept for this ensemble, including lectures/informances, and splinter chamber performances, around the world.
The second New York event, indeed, expanded on the concept: The Knitting Factory presented six nights of Anthony Braxton and his music, in all the variety of its vision. The first night showcased the composer's solo alto saxophone playing; the second his treatments of jazz-traditional material, both as reeds player and pianist; the third, his music for solo piano, and for synthesizer and acoustic sextet; the fourth showcased his new "Ghost Trance" music for small-to-medium groups; and the fifth and sixth his large-ensemble music, including Composition 102, with giant puppets. As with The Kitchen, all six nights included a full house and enthusiastic response.
This successful first season paid off: the second season has been virtually paid for by grants from the Mary Flagler Carey Charitable Trust and the Rockefeller Foundation in New York City. It will feature the world premiere of the four-hour opera Trillium R at the John Jay Theater in New York, and the theatrical Composition 173 (for actors, improvisers, and ensemble) in collaboration with New York's Living Theater members, at The Kitchen.
Anthony Braxton is widely and critically acclaimed as a seminal figure in the music of the late 20th century. His work, both as a saxophonist and a composer, has broken new conceptual and technical ground in the trans-African and trans-European (a.k.a. "jazz" and "American Experimental") musical traditions in North America as defined by master improvisers such as Warne Marsh, John Coltrane, Paul Desmond, Ornette Coleman, Albert Ayler, and he and his own peers in the historic Association for the Advancement of Creative Musicians (AACM, founded in Chicago in the late '60s); and by composers such as Charles Ives, Harry Partch, and John Cage.
He has further worked his own extensions of instrumental technique, timbre, meter and rhythm, voicing and ensemble make-up, harmony and melody, and improvisation and notation into a personal synthesis of those traditions with 20th-century European art music as defined by Schoenberg, Stockhausen, Xenakis, Varese and others.
Braxton's three decades worth of recorded output is kaleidescopic and prolific, and has won and continues to win prestigious awards and critical praise. Books, anthology chapters, scholarly studies, reviews and interviews and other media and academic attention to him and his work have also accumulated steadily and increasingly throughout those years, and continue to do so. His own self-published writings about the musical traditions from which he works and their historical and cultural contexts (Tri-Axium Writings 1-3) and his five-volume Composition Notes A-E are unparalleled by artists from the oral and unmatched by those in the literate tradition.
Braxton is also a tenured professor at Wesleyan University, one of the world's centers of world music. His teaching career, begun at Mills College in Oakland, California, has become as much a part of his creative life as his own work, and includes training and leading performance ensembles and private tutorials in his own music, computer and electronic music, and history courses in the music of his major musical influences, from the Western Medieval composer Hildegard of Bingen to contemporary masters with whom he himself has worked (e.g. Cage, Coleman).
Braxton's name continues to stand for the broadest integration of such oft-conflicting poles as "creative freedom" and "responsibility," discipline and energy, and vision of the future and respect for tradition in the current cultural debates about the nature and place of the Western and African-American musical traditions in America. His newly formed New York-based ensemble company is bringing to that debate a voice that is fresh and strong, still as new as ever even as it takes on the authority of a seasoned master.


Short presentation
Anthony Braxton is recognized as one of the most important musicians, educators, and creative thinkers of the past 50 years, highly esteemed in the creative music community for the revolutionary quality of his work and for the mentorship and inspiration he has provided to generations of younger musicians.
Drawing upon a disparate mix of influences from John Coltrane to Karlheinz Stockhausen to Native American music, Braxton has created a unique musical system that celebrates the concept of global creativity and our shared humanity.
His work examines core principles of improvisation, structural navigation and ritual engagement-innovation, spirituality and intellectual investigation.
His many accolades include a 1981 Guggenhiem Fellowship, a 1994 MacArthur Fellowship, a 2013 Doris Duke Performing Artist Award and a 2014 NEA Jazz Master Award.



• audio •
Composition 6C from Dortmunt (Quartet) 1976

Composition 40O from Quartet (Dortmunt) 1976

Max Roach with Anthony Braxton: Birth and Rebirth - 1978

Four Compositions (Quartet) 1983

Six Compositions (Quartet) 1984

Five Compositions (Quartet) 1986

Six Monk's Compositions (1987)

Anthony Braxton with Northwest Creative Orchestra: Eugene (1989)

Four (Ensemble) Compositions - 1992

Composition No. 173 - 1996

Anthony Braxton's 65th-Birthday Concert at Le Poisson Rouge: Marilyn Crispell, Mark Dresser, Gerry Hemingway with surprise guest Braxton (June 18, 2010)



• texts and quotes •

TEXTS OR SPEECHES BY ANTHONY BRAXTON
Seminar in Istanbul - Part 1/6 - October 1995
Seminar in Istanbul - Part 2/6 - October 1995
Seminar in Istanbul - Part 3/6 - October 1995
Seminar in Istanbul - Part 4/6 - October 1995
Seminar in Istanbul - Part 5/6 - October 1995
Seminar in Istanbul - Part 6/6 - October 1995
Excerpts from a discussion held at Columbia University in New York - March 2006
Keynote Address at the Guelph Jazz Festival - September 2007
Video on Keynote Address at the Guelph Jazz Festival - September 2007
Trillium E workshop at Issue Project Room (New York) - Video by Robert O'Haire - June 19th, 2010
Anthony Braxton's quotes on Brainy Quote

TEXTS AND OTHER ON ANTHONY BRAXTON
Audio "Avant-Garde Made Easy" by Kevin Whitehead on Fresh Air from WHYY and NPR - 2001
Michael Heffley on "Academia" website
Anthony Braxton; Downbeat article by Ted Panken - 2006
"What I Call a Sound": Anthony Braxton's Synaesthetic Ideal and Notations for Improvisers by Graham Lock - 2008
Pitch into Time: Notes on Anthony Braxton's Lower Register by Stuart Broomer - 2008
The Book Cooks by Stuart Broomer (Excerpts from "Time and Anthony Braxton") - 2009
"Braxton & Jazz: In the Tradition" by Kevin Whitehead - December 2011
Mary Halvorson on Anthony Braxton
"Why Forces in Motion is an Essential American Music Book" by Hank Shteamer - Rolling Stones - 4-9-2018

INTERVIEWS
Audio interview before his concert at the Palace of the Legion of Honor - October 10th, 1971
Interview by Mario Luzzi (in italian) - 1979
Audio interview by Ron J. Pelletier - probably 1983
Audio interview by Charles Amirkhanian - Exploratorium's Speaking of Music Series in San Francisco, December 5, 1985
Audio interview excerpted from Quartet (Coventry) 1985
Interview with Graham Lock (excerpted from "Forces in Motion") - 1988
A conversation with Volkan Terzioglu and Sabri Erdem - Istanbul on October 15th, 1995
Interview by Ted Panken at WKCR Radio on February 5th, 1995 and 1999
Video interview by Co de Kloet at North Sea Jazz Festival for Radio 6 / NTR - The Hague 1997
Third Millenial Interview - probably December 2000
A Fireside Chat by Fred Jung - probably 2002
Interview by Ted Panken - New York, 2003
Interview by Ted Panken - March 11th, 2005
Video interview by Alexander McLean - probably 2007
Interview by Ted Panken at Wesleyan University on April 9th, 2007
Interview by Tomajazz (in english and spanish) - Madrid on October 27th, 2007
Video interview for The Complete Arista Recordings (6 parts) - probably 2008
Anthony Braxton on Woody Shaw (part of the video interview for The Complete Arista Recordings) - probably 2008
Pour les Jeunes du Troisième Millénaire (en français) - Liège on September 16, 2009
Discussion with Arvö Part, Dick Annegarn, Frederic Rzewski et Robert Wyatt (video)
Interview of Anthony Braxton with Gérald Purnelle - Liège on September 16, 2009
Interview with Braxton and Taylor Ho Bynum for Roulette TV - Brooklyn NY on October, 2011
Video interview for Biennale Musica - Venezia on October 13th, 2012
Video interview for Middelheim Jazz Festival - Antwerpen on August 16th, 2013
Audio interview for 2014 NEA Jazz Master - December, 2013
Audio interview for 2014 NEA Jazz Master - December, 2013
Video interview for 2014 NEA Jazz Master - January, 2014
2014 NEA Jazz Masters Awards Ceremony & Concert, Part 2 - January, 2014
Interview by Nate Wooley - April, 2014
Video interview by Gerry Hemingway in Willisau - September 1st, 2013
Interview by Iker Seisdedos - El Pais (24-1-2015)
Interview by Seth Colter Walls - The New York Times (11-1-2019)
Thumbscrew Interview "The Anthony Braxton Project" - Interviewed by Kyoko Kitamura (21-7-2020)



• videos •

Anthony Braxton Trio with George Lewis and Mark Dresser - Jazz Middelheim - August 15th, 1985

Anthony Braxton @ Roulette - Brooklyn NY - October, 2011

Anthony Braxton Solo - Live at Sons d'Hiver Festival - 2019

Trillium J: The Non-Unconfessionables (Composition No. 380)



[Please wait a few seconds for videos to appear]


Anthony Braxton 12+1tet, 9 Compositions (Iridium) 2006


Anthony Braxton, Iridium, April 1st, 2007


Anthony Braxton Diamond Curtain Wall Trio - Buenos Aires Jazz - May 23rd, 2007


Anthony Braxton Falling River Quartet in Gdansk - October 7th, 2008


Anthony Braxton 12+1tet @ Biennale Musica - Venezia - October 13th, 2012


Anthony Braxton solo alto saxophone, live at Amuz, Antwerpen - October 20th, 2012


Anthony Braxton Falling River Nonet, live at Roulette, Brooklyn, NY, April 12th, 2014


Anthony Braxton Diamond Curtain Wall Trio @ Jazzhouse, Copenhagen on 25th of January, 2015


Anthony Braxton ZIM Sextet - Live at Moers Music Festival - 2017


Anthony Braxton Sonic Genome - Live at Berlin Jazzfest - 2019


Anthony Braxton Diamond Curtain Wall Trio - Live in Prague - 2019