Eric Mingus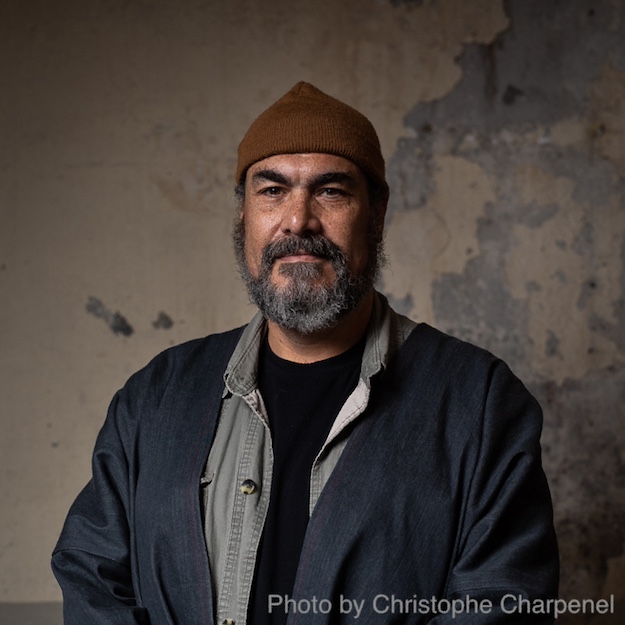 AKAMU representation: european exclusivity
For info and costs please contact Alberto Lofoco



• projects as a leader/co-leader •
The Devil's Weight
Eric Mingus - vocals and guitar (music and lyrics)


Mix of roots and soul, blues & jazz, rythm & blues, rock in many ways, it is an homage to the music and voices that have inspired me over the years. It is what it is. I'm good with that.




Eric Mingus & Elliott Sharp
Eric Mingus - vocals and lyrics
Elliott Sharp - electric guitar and composition


Sharp and Mingus are enraged but it doesn't stop them from having some fun and generating some funk. This uncompromisingly futuristic beat-heavy music is full of references to James Brown, Funkadelic, Sly and the Family Stone, Miles Davis, but still and always E# & Mingus.



• projects as a sideman •
Elliott Sharp's Fourth Blood Moon
Eric Mingus - vocals
Elliott Sharp - electric guitar and composition
John Edwards - double bass
Mark Sanders - drums


Fourth Blood Moon is a free-rock power trio featuring the vocals of Eric Mingus, folk songs for these post-factual times.
"E# and Mingus are enraged but it doesn't stop them from having some fun and funk. This uncompromisingly futuristic beat-heavy music is full of references to James Brown, Funkadelic, Sly and the Family Stone and Miles Davis but still and always E#".
Besides Mingus' vocal talents and the tsunami force of Sharp's guitars and electronics, Fourth Blood Moon features the "gold-medal" UK rhythm section of John Edwards on bass and Mark Sanders on drums whose wide-ranging talents allow the to lay down a vicious groove but also venture into cosmic realms of pure sound.




Elliott Sharp's Terraplane
Eric Mingus - vocals
Elliott Sharp - electric guitar, saxophone and composition
Dave Hofstra - double bass and tuba
Don McKenzie - drums

The above Quartet can be augmented with:
Tracie Morris - vocals
Alex Harding - baritone sax
Terry L. Greene II - trombone




• video •
The Trailblazery Ireland - performs at Saoirse-Freedom live at Kilmainham Gaol on Easter Monday 2017

Mr. Trouble - Elliott Sharp's Fourth Blood Moon ft. Eric Mingus @ Argo16



• links •
The Devil's Weight on Bandcamp

The Elephant In The Room from "The Devil's Weight"

Eric Mingus Discography at Discogs

Eric Mingus on Instagram

Eric Mingus interview by San Onofre



• biography and quotes •
Multi-instrumentalist, composer, vocalist and poet Eric Mingus has been steeped in the jazz tradition since birth, and uses this foundation to create his own musical worlds which stand outside of the genre, while being informed by it.
Son of jazz immortal Charles Mingus and his wife Judy, as a child he played underneath the piano while his father improvised and composed; he accompanied his father to innumerable rehearsals and performances, studied cello and music theory with his father, and drums with Dannie Richmond.
Like his father, he exchanged the cello for the double bass in his teens, and he studied voice throughout his school years, winning awards for his performances.
After studying voice and bass with luminaries of the jazz world, and a brief semester at Berklee college of music, he toured as a vocalist with Carla Bley, Bobby McFerrin and Karen Mantler.
Eric performed the first part of an in-progress work, based on the history of his family, with Yo-Yo Ma in May 2023. The performance took place in the burial ground of he's enslaved ancestors, at the Mingus Mill in North Carolina.
Commissions include poems for performance for the 50th anniversary of Martin Luther King's 1964 speech for the Berlin Jazz Festival, a musical work for Yo Yo Ma's cultural initiative, "Our Common Nature", and a recorded piece for the Centre Culture Irlandais in Paris for a sound installation.
Eric was awarded a residency at Looking Glass Arts in Summer 2022.
He formed a jazz/poetry duo with visionary tubist and saxophonist Howard Johnson; this work has continued with various collaborators, including a notable recording of Langston Hughes' poetry, with pianist David Amram (Mode/Avant).
He has worked selectively with his father's music, singing on the Mingus Dynasty album "Blues and Politics", and more recently writing lyrics for his vocal performance on "Work Song" with the Mingus Big Band on The Charles Mingus Centennial Sessions.
He is a judge and educator at the annual Charles Mingus High School competition, has lectured at Berklee, Harvard, UC Irvine, Banlieues Blues festival in Paris, France and the In Situ Arts Society in Bonn, Germany. He taught vocal improvisation classes and a Charles Mingus workshop at London's Community Music House.


SHORT BIO
Trained classically as a vocalist, he sings the blues like nobody's business, improvises with the best of them, and plays a fierce bass. Creates worlds with his words whether he speaks or sings.
When famed producer Hal Willner needs that special moment in his multi artist shows, he calls Eric.
Hubert Sumlin loved the way he brought "soul" to the blues. When Elliott Sharp wanted a vocalist for his project Terraplane, he knew Eric was the right voice to bring the contemporary blues to his musical vision. He has a unique sensibility when bringing music to film, and has scored two documentaries on boxing for ESPN. His passion to write and perform poetry was encouraged by the likes of Allen Ginsberg, Jack Micheline and Lou Reed. One of Eric's most recent successes is the creation of his unique take on the Who's "Tommy".
Working with Hal Willner, he brought a brilliant reworking of a rock classic to the Adelaide Arts Festival in 2015.


"operatic, unhinged, punk and terrifying" - timeout.com