Aruán Ortiz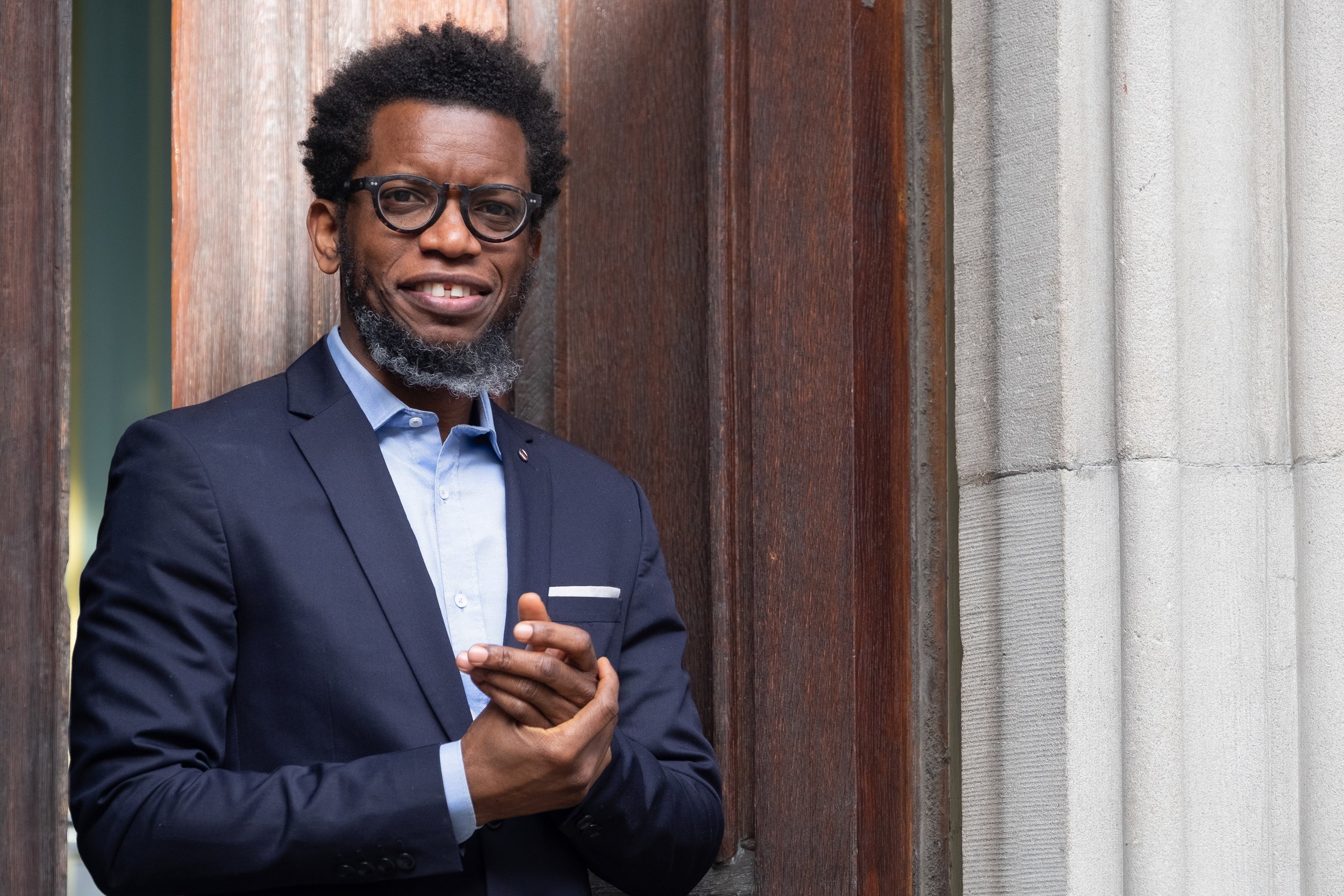 Aruán Ortiz website for biography, discography, video, audio, photos and news.


AKAMU representation: exclusivity in Europe + worldwide For info and costs please contact Alberto Lofoco



• projects as a leader •

Cub(an)ism

Aruán Ortiz - piano and composition


"a genius exercise in the exploration of depth and perception that reveals a bright new wrinkle in the relationship between music and mathematics, reimagining Afro-Haitian Gaga rhythms, Afro-Cuban rumba and Yambú into heavily improvised meditations on modernism that recall John Cage and Paul Bley. Stunning."
- Ron Hart, The Observer
"Ortiz in the solo setting is exceptionally intriguing and for all the theory and extended technique in play, the music is superbly listenable and refreshingly original".
- Karl Ackermann, All About Jazz
"a stupendous display of compositional virtuosity (and diverging styles) from a composer-pianist who certainly deserves your attention. Aruán Ortiz may yet develop into one of the most creative and original composers in the world."
- Lynn René Bayley, The Art Music Lounge
"Ortiz convinces as a tough-minded and idiosyncratic conceptualist who knows how to keep you on the edge of the seat."
- John Sharpe, The New York City Jazz Records
***** Downbeat Magazine
****1/2 All About Jazz
**** The Guardian, UK



"Peacemakers at Work"

Aruán Ortiz - piano and composition
Brad Jones or Sélène Saint-Aimé - double bass
Dudu Kouate - african percussion and vocals


Aruán Ortiz Trio

Aruán Ortiz - piano and composition
Brad Jones - double bass
Gerald Cleaver or Jeff Ballard or Chad Taylor - drums


"Hidden Voices": "an imposingly assured album informed both by folkloric Afro-Cuban custom and the postwar jazz avant-garde"
- Nate Chinen, New York Times
"the year's [2016] best piano trio album" - Francis Davis, NPR
***** Jazzism, Netherlands
**** "To the open mind, "Hidden Voices" testifies to Ortiz's eloquence and originality". - Bob Doerschuk, Downbeat Magazine
**** "the deepest recesses of the groove where strict time evaporates in a blaze of forward momentum." - Cormac Larkin
**** "Tracing a finger along the piano trio spectrum, you'd slide past the traditionalists, beyond the edgy-but-still traditional guys and into Andrew Hill territory. Not that Ortiz and company sound like Hill. They break their own ground, constructing loose musical architectures... even simulating something akin to holy church bells on the trio's collective composition"
- Dan McClenaghan, All About Jazz
*** "Ortiz belongs in the ballpark of time-bending piano experimenters such as... the late Paul Bley, but his group plays with one mind... bracing contemporary jazz" - John Fordham, The Guardian, UK

"Serranías" Aruán Ortiz, acclaimed as a piano cubist, excellent jazz improviser and wayward stylist who strays far from Cuban music while remaining so deeply rooted in Cuba's musical tradition, presents an impressive trio album with two congenial collaborators.
Cuban influences from toques, rumba and Afro-Haitian music blend with European art music and modern jazz.
"Serranías is a special album for a double anniversary: the 20th anniversary of the recording debut as a leader in the United States and the 50th birthday milestone of Aruán Ortiz, a pianist-composer from Santiago de Cuba who has become an undisputed protagonist of the New York avant-garde jazz scene thanks to the original processes of abstract Cuban creative crossfertilization that he composes with unusual Afro-Cuban/Haitian accents", writes Gian Franco Grilli in the liner notes.

"Serranías" is a celebration of his 50th birthday and the musical influences that have shaped Aruán's artistic vision and deepened his personal approach as a performer and composer since leaving his hometown, Santiago de Cuba, in 1996.
Conceived as an ode to self with an eye to the future, this album (Intakt 2023) draws on his love of integrating the Afro-Haitian traditions of Cuba, avant-garde and progressive jazz, serial music, and contemporary classical language in his compositions.
He also finds inspiration in non-musical mediums and concepts such as architecture, Cubism, Pointillism, and Afro-Futurism.
Aruán's ability to understand compositions as living entities - constantly mutating, permuting, and reshaping - allows him to constantly integrate elements of the jazz tradition, as well as his own Afro-Cuban rhythmic heritage, contemporary classical music, and serial music, and allows his creative voice to fuse styles and influences.
Matthew Fiander from PopMatters calls his music "a solid and unique new sound in today's jazz world".
Derek Taylor from Dusted Magazine says Aruán's music "illustrates that alchemy at length in a dizzying display of technique, energy and stylistic legerdemain that regularly leaves ears and brain scrambling to keep up and absorb the abundant details of the extended itinerary as it blazes by".
Lynn René Bayley from The Art Music Lounge remarked that his music is "completely hypnotic, drawing the listener deep into the workings of the trio's musical mind."



Aruán Ortiz "Pastor's Paradox"

Music Inspired by the Political Life and Visions of Martin Luther King

Aruán Ortiz - piano, vocals and composition
Mtume Gant - spoken word and poetry
Don Byron - clarinet and bass clarinet
Lester St. Louis - cello
Pheeroan akLaff - drums


"Pastor's Paradox is a suite for bass clarinet, clarinet, cello, piano and vocals, that narrates the evolution and radicalization of Martin Luther King's political views, the expanding of his awareness of the devastating negative impact of systemic economic inequality and the lack of support for black and brown communities, which he denounced in several speeches during the latest stage of his prolific civil rights activism.
This music expanded my compositional palette when I developed new techniques to conceptualize, analyze, and translate Martin Luther King's speech into a musical composition using his messages and views, rhythms, pitches, patterns, and textures.
It is my hope that the music makes a meaningful connection to audiences and contributes to the legacy of social justice.



Aruán Ortiz "Flamenco Criollo"

A scintillating mix of flamenco and Afro-Cuban rhythms. Please check the specific website here

Aruán Ortiz - piano, musical direction and composition
María Moreno - flamenco dancing
Niurka Agüero - afro-cuban dancing
Ismael de la Rosa - flamenco singing
Malika Zarra - vocals
Susana Orta - vocals
George Ziadeh - lute
Martín Meléndez - cello
Fernando Favier - flamenco/afro-cuban percussion
Inor Sotolongo - afro-cuban percussion
Yomar Amador - afro-cuban percussion


Africa, Spain and Cuba meet in an adventurous mix of flamenco and dazzling Afro-Cuban rhythms. At the request of the Dutch Flamenco Biennial, Cuban pianist Aruán Ortiz gathered a unique ensemble in order to investigate the roots of flamenco.
Musicians from Morocco, Palestine, Cuba, USA and Spain blend melancholic sounds from Al-Andaluz and energetic rhythms from Africa in surprisingly contemporary compositions. Original Moorish melodies travelled to colonial Cuba in the 17th and 18th centuries via Spain and then returned to the Iberian peninsula full of new rhythms.
With Flamenco Criollo, band leader and pianist Ortiz brings the many colors of this powerful worldly musical language to life in a unique way. Rising flamenco stars singer Ismael de la Rosa and dancer María Moreno complete the line-up.
Video of "Flamenco Criollo"



All Projects with Video and Presentation



• video •
Aruán Ortiz Trio live at Porgy and Bess Jazz Club on 15-9-2022

"Arabesque of a geometrical rose" Aruán Ortiz solo piano live at "Duc des Lombards", Paris 2014



• audio •
Cub(an)ism (piano solo) on BandCamp
Live In Zürich (feat. Brad Jones and Chad Taylor) on BandCamp
Hidden Voices (feat. Eric Revis and Gerald Cleaver) on BandCamp
Serranías Sketchbook for Piano Trio (feat. Brad Jones and John Betsch) on BandCamp
Inside Rhythmic Falls (feat. Andrew Cyrille and Mauricio Herrera) on BandCamp
Random Dances and (A)tonalities (duo with Don Byron) on BandCamp


• short biography •
Pianist, violist, and composer Aruán Ortiz - born in Santiago de Cuba, and resident of Brooklyn - has been an active figure in the progressive jazz and avant-garde scene in the US for more than 15 years.
Since his arrival in the United States, he has played, toured and recorded with jazz luminaries such as Wadada Leo Smith, Don Byron, Greg Osby, Wallace Roney, Nicole Mitchell, Cameron Brown, Michael Formanek, William Parker, Adam Rudolph, Andrew Cyrille, Henry Grimes, Marshall Allen, Hamiet Bluiett, Oliver Lake, Rufus Reid, Graham Haynes, Terri Lyne Carrington and Nasheet Waits. He has also collaborated with choreographers Jose Mateo, Danis Mora, and Milena Zullo; filmmakers Ben Chace, Mariona Lloreta and Monica Rovira; poets Abiodun Oyewole from The Last Poets; writer/poet/filmmaker Mtume Gant; DJ Logic and Val Jeanty Inc. and with renowned German writers Angelika Hentschel and Anna Breitenbach.
Aruán's pianism has been lauded as "a solid and unique new sound in today's jazz world".
He holds an MFA in Music Composition by Vermont College of Fine Arts (VCFA) and has received numerous accolades including South Arts Jazz Road Creative Residency Grant (2021), Jazz Coalition Commission Grant (2020), Foundation for Contemporary Arts Emergency Grant (2019); the Composer Fellowship Award at Vermont College of Fine Arts (2016); the Doris Duke Impact Awards (2014); the Jerome Foundation Travel & Study Grant (2013); Latin Jazz Corner's Arranger of the Year (2011) for his contribution on the album "El Cumbanchero" by flutist Mark Weinstein; Jas Hennessy Piano Solo Competition, Montreux, Switzerland (2001); and Best Jazz Interpretation, Festival de Jazz in Vic, Spain (2000).

• quotes •
"one of the most creative and original composers in the world"

"Ortiz is an experimentalist and a tonal provocateur, influenced by European modernism and contemporary jazz as much as by Afro-Cuban tradition"



• discography as a leader •
1996 - Aruán Ortiz: "Impression Tropical" (Magic Music / Universal Latino)
2004 - Aruán Ortiz Trio: "Vol I" (Pimienta)
2010 - Aruán Ortiz Quartet: "Alameida" (Fresh Sound / New Talent)
2012 - Aruán Ortiz: "Santiarican Blues Suite" (Sunny Side Communications Inc.)
2012 - Aruán Ortiz Quartet: "Orbiting" (Fresh Sound)
2012 - Bob Gluck and Aruán Ortiz: "Textures and Pulsations" (Ictus)
2013 - Aruán Ortiz and Michael Janisch Quintet: "Banned in London" (Whirlwind)
2016 - Aruán Ortiz Trio with Brad Jones and John Betsch: "Hidden Voices" (Intakt)
2017 - Aruán Ortiz Piano Solo: "Cuban Nocturne" (Newvelle)
2017 - Aruán Ortiz Piano Solo: "Cub(an)ism" (Intakt)
2018 - Aruán Ortiz & Don Byron: "Random Dances and (A)tonalities" (Intakt)
2018 - Aruán Ortiz Trio with Brad Jones and Chad Taylor: "Live in Zurich" (Intakt)
2020 - Aruán Ortiz with Andrew Cyrille and Mauricio Ferrera: "Inside Rhythmic Falls" (Intakt)
2023 - Aruán Ortiz Trio: "Serranías Sketchbook for Piano Trio" (Intakt)
2023 - Aruán Ortiz Quintet: "Pastor's Paradox" (Clean Feed)



• links •
"The Sound and the Artist" - an intimate talk with Aruán Ortiz at Montreux Jazz Festival 50th Anniversary
News
Dates
Photos and Videos
Discography
Works and Compositions
Selected Press