Andrea Rebaudengo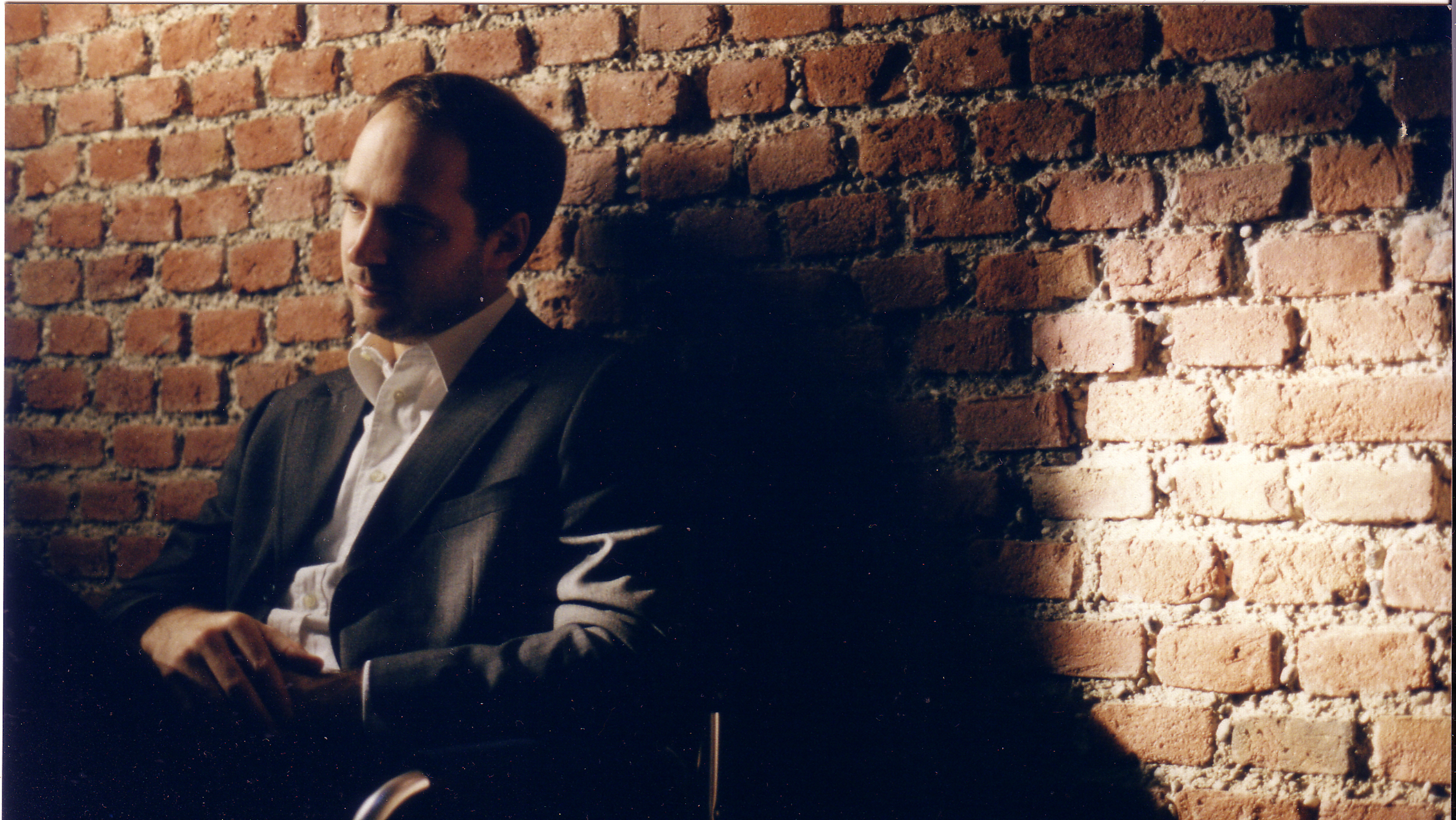 Andrea Rebaudengo website
• programs •

The People United will Never be Defeated!
Tema e 36 variazioni per pianoforte sul tema di "El pueblo unido jamas serà vencido!"


Con questa composizione, nel 1975 Rzewski fa irrompere la politica, le lotte di liberazione dei popoli, e specialmente del popolo cileno contro la dittatura di Augusto Pinochet, nella sala da concerto.
è un'operazione, insieme, provocatoria e ambiziosa: adotta un "volgare" e popolarissimo inno politico per costruire una serie di variazioni di alto impegno compositivo ed esecutivo, una vera e propria avventura sonora che può richiamare per certi versi le Variazioni Goldberg di Bach, o le Diabelli di Beethoven. La canzone, di Sergio Ortega (testo) e dei Quilapayún (musica), già popolare in Cile, venne portata alla notorietà mondiale e alla dimensione di inno universale di liberazione dagli Inti-Illimani, sorpresi durante un tour europeo dal golpe militare del 1973.
Rzewski ne distilla il nudo aspetto tematico per sottoporlo a un tour-de-force di trasformazioni secondo tutte le tecniche compositive e pianistiche note, da quelle ottocentesche alle più avanzate sperimentazioni contemporanee.




Written Music by Improvisers

Wayne Horvitz: For Piano Alone, in Four Parts (2009)

Missy Mazzoli: Bolts of loving thunder (2013)

James W. Newton Jr.: Gethsemane (2009)

James W. Newton Jr.: Looking Above, The Faith of Joseph (2008)

Anthony Davis: Middle Passage (1983)

John Adams: American Berserk (2001)

Matt Mitchell: Vista Accululation (2017)
a) 'twouldn't've
b) All The Elasticity
c) The Damaged Center
d) Utensil Strenght



La musica americana si arricchisce ogni giorno di di scenari nuovi e molto interessanti, e di schemi che si rompono. In questo caso Andrea Rebaudengo presenta la musica scritta degli improvvisatori, il che sembrerebbe un controsenso, ma non lo è. I confini sono labili, e i musicisti di talento proprio lì danno il meglio di loro. Già negli anni Ottanta Anthony Davis scriveva "Midlle Passage", presentato qui come esempio dell'inizio di un dialogo tra improvvisazione e musica scritta, un lungo percorso che porta ai brani di James Newton e Wayne Horvitz, attratti dall'idea di mettere sulla carta, e per pianoforte solo, i risultati dei loro fantastici anni di improvvisazione e di gruppi che hanno cambiato la storia del jazz e dell'improvvisazione. E l'ultima generazione non è da meno: Matt Mitchell si destreggia con disinvoltura proprio in questo ambito, tra scritto e improvvisato. A punteggiare questo percorso due compositori molto aperti e curiosi verso ciò che succede in ogni ambiente musicale: John Adams, e il suo arrabbiatissimo "American Berserk", Missy Mazzoli e il suo rapsodico "Bolts of loving thunder".
Andrea Rebaudengo, il cui eclettismo lo porta a curiosare in tanti ambiti musicali e che ha una lunga esperienza con la musica di oggi, ci porta a conoscere questa musica difficilmente definibile, ma certamente piena di vitalità e di voglia di comunicare e di stupire gli ascoltatori.


for info and costs please contact Alberto Lofoco



• biography •
Born in Pesaro, Italy in 1972, Andrea Rebaudengo graduates with honors both in piano and composition at the Conservatory of Milan under the guide of Paolo Bordoni and Danilo Lorenzini. He then attends the class of Andrea Jasinsky at Salisburg's Mozarteum and Imola's Accademy Incontri col maestro courses held by Alexander Lonquich and Lazar Berman.
His solo repertoire ranges from Bach to contemporary music, with a strong predilection for the music of last one hundred years. He enjoys playing György Ligeti's "Etudes" and "Musica Ricercata", Frederic Rzewski's "Variations on ¡El Pueblo Unido Jamas Sera Vencido!", Galina Ustvolskaja's "Sonatas", Ivan Fedele's "Etudes Australes", Mauricio Kagel's "MM51", John Cage's "Sonatas" and "Interludes for Prepared Piano", Iannis Xenakis's "Evryali", Paolo Castaldi's "Finale", George Crumb's "Makrokosmos". He also likes to perform Bartòk, Stravinsky, Milhaud, Prokofiev, Copland and Ravel.
His performaces have been recorded and trasmitted by radios such as RAI Radio3, Euroradio, BBC, RTE.
Andrea Rebaudengo plays in duo with the Italian singer Cristina Zavalloni, with whom he has performed at the Carnegie Hall in New York, Teatro de la Maestranza in Sevilla, at Tashkent Contemporary Music Festival (Uzbekistan), at the Concerti del Quirinale in Rome, at the Warsaw's Castle Festival, at the Italian Institute of Culture in New York, at the Concertgebouw in Bruges, at Cheltenham Festival, at the Milano Contemporary Art Museum, and moreover at the Teatro Ponchielli in Cremona, at the Teatro Rossini in Pesaro, Aterforum Festival in Ferrara and the Amici della Musica in Palermo.
Andrea also plays in duo with pianist Emanuele Arciuli and violist Danusha Waskiewicz. With Klaidi Sahatci and Sandro Laffranchini he founded the Atus Trio.
He is also the pianist of the ensemble Sentieri selvaggi directed by Carlo Boccadoro, with whom he has performed many premieres by important composers: Michael Nyman, Louis Andriessen, David Lang, Gavin Bryars, Carlo Boccadoro, Filippo Del Corno, Francesco Antonioni, Lorenzo Ferrero.
He plays regularly with Orchestra Filarmonica del Teatro alla Scala, Orchestra Sinfonica Nazionale della RAI, Orchestra Sinfonica dell'Accademia di Santa Cecilia in Roma.
Andrea teaches at the Conservatorio in Castelfranco Veneto.



• credits •
Con il suo pianoforte Andrea Rebaudengo è un poeta del suono - Il Tempo, 1996

Andrea Rebaudengo, nella performance strumentale guida l'ascoltatore attraverso un percorso sensoriale preciso e avvolgente, sfiorando con maestria i tasti del suo pianoforte - Il Mitte - Berlino, 2013

"El Pueblo unido": con Rzewski, Andrea Rebaudengo incanta il Teatro Toniolo di Mestre - Venezia Cultura e spettacolo, 2013

"All'aria aperta" di Bartok, nell'esecuzione di Rebaudengo, ci è parsa rivivere nel suo vero significato di rottura - Classic Voice, 2007

"L'inesausta fascinazione del pianoforte": Andrea Rebaudengo ci ha fatto ascoltare uno strumento che è fonte eccitante di visioni capaci di presa e fascinazione - Giampiero Cane - Amadeus - 2009



• videos •
Galina Ustvolskaya: "Sonata 6" - Padiglione Arte Contemporanea - Milano - 12-5-2006

George Crumb: "Monochord, for two pianos" - Miami International Piano Festival - Lecce - 4-7-2007

Ivan Fedele: "5ème Etude Australe" (2003) - Teatro dell'Elfo - Milano - 3-11-2008

John Adams: "American Berserk" - Teatro Elfo Puccini - Milano - 12-4-2010

Luigi Tenco: "Ho capito che ti amo" by Cristina Zavalloni & Andrea Rebaudengo - Carnegie Hall - New York - 27-5-2010

Paolo Castaldi: "Scale" - MITO - Milano - 16-6-2010

Marco Molteni: "Folio Cinque (Oh! Be A Fine Girl, Kiss Me)" (2013)

Frederic Rzewski: "The people united will never be defeated" - Variations 31-36 - Teatro Toniolo - Venezia - 3-12-2013

George Gershwin: "Three Preludes for Piano" - Conservatorio Giuseppe Verdi - Torino - 11-2-2014

Maurilio Cacciatore: "Vit vite evit" (2015) - Teatro Elfo Puccini - Milano - 11-5-2015

George Gershwin: "A Rhapsody in Blue", arranged by Roberto Olzer - Teatro alla Scala - Milano - January 2016



• discography •
1999 - "La formula del fiore" - Sentieri selvaggi - Ishtar
1999 - "Musica Coelestis" - Sentieri selvaggi - Einaudi
2003 - "Cristina Zavalloni" - Duo Zavalloni-Rebaudengo - Ishtar
2003 - "Child" - Sentieri selvaggi - Cantaloupe Records
2006 - "ACDC" - Sentieri selvaggi - Cantaloupe Records
2006 - "All'aria aperta" - (piano solo) - La Bottega Discantica
2007 - "Hotel Occidental" - Sentieri selvaggi - RaiTrade
2008 - "Tilim-Bom" - Duo Zavalloni-Rebaudengo - Egea
2008 - "Acts of beauty" - Sentieri selvaggi - Michael Nyman Records
2008 - "Il cantante al microfono" - Eugenio Finardi e Sentieri selvaggi - Velut Luna
2009 - "Sentieri selvaggi plays Bryars and Glass" - Cantaloupe Records
2011 - "Zingiber" - Sentieri selvaggi - Cantaloupe Records
2015 - "Altus Trio" (Schumann Donizetti) - Limen Music
2015 - "Altus Trio" (Bernstein, Stravinsky, Gerswhin) - Limen Music
2016 - "Cadillac Moon" - musica di Carlo Boccadoro - Sony Classical
2016 - "Brahms Sonatas" - Mirco Girardini e Andrea Rebaudengo - A Simple Lunch
2016 - "Duals" - Simone Beneventi e Andrea Rebaudengo - Stradivarius
2017 - "Le Sette stelle" - Sentieri selvaggi - Deutsche Grammophon
2017 - "21 Songs for viola and piano" - Danusha Waskiewicz e Andrea Rebaudengo - Decca
2017 - "Der Wanderer" - Fabien Thouand e Andrea Rebaudengo - Deutsche Grammophon
2020 - "Stanze/Miroirs" - (musica di Ravel e Montalbetti) - Stradivarius