Siba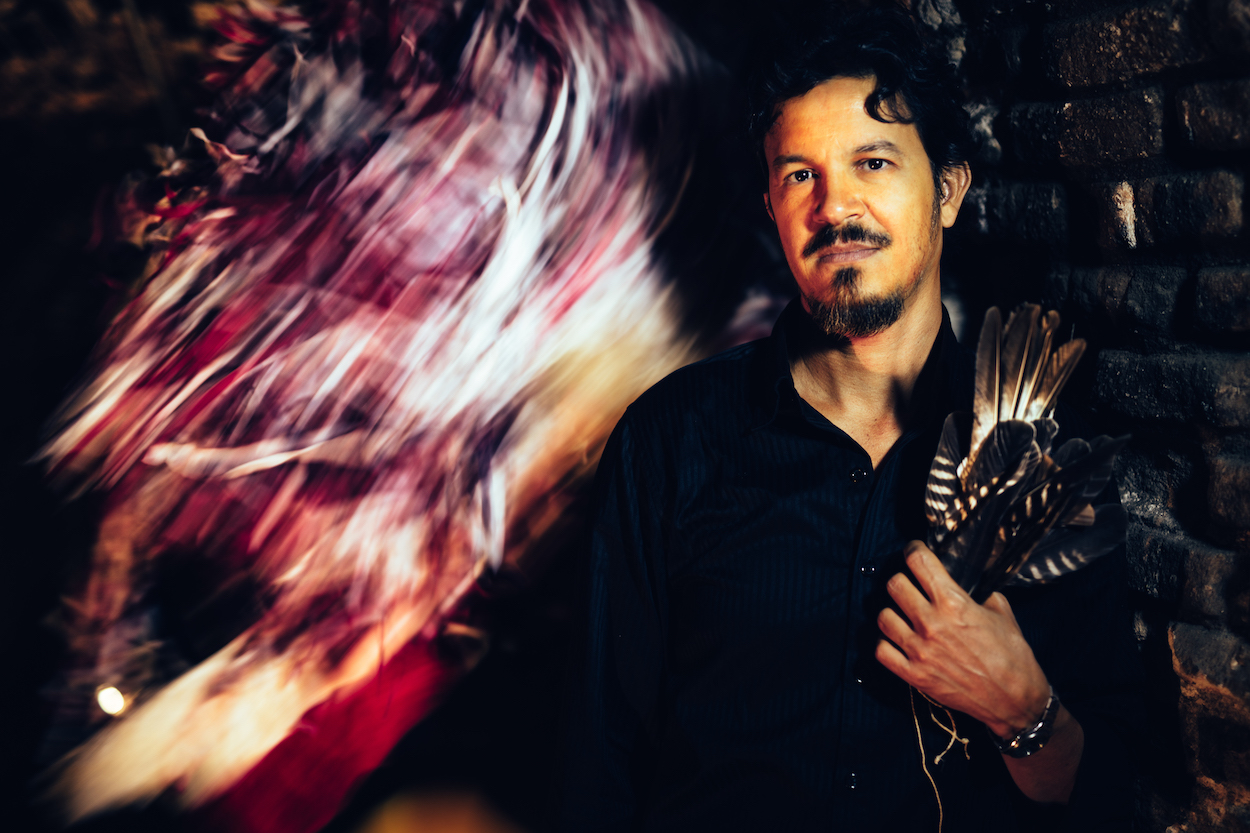 AKAMU representation: European exclusivity
For info and costs please contact Alberto Lofoco



• projects as a leader/co-leader •
Siba
Siba - voz e guitarra (vocals and guitar)
Mestre Nico - percussão, trombone e voz (percussion, brass and vocals)
Aline Falcão - teclado (keyboards)
Rafael dos Santos - bateria (drums)

After being on the road with "Avante" and "De Baile Solto" shows (2012 - 2016), Siba began experienced a minimalist format, with music of different moments of his career for the release of "Coruja Muda" album.
The show is a kind of electric recital prepared especially for this format.


• repertoire •
AVANTE
TAMANQUEIRO
SÓ É GENTE QUEM SE DIZ
CORUJA MUDA
DAQUI PRA ACOLÁ
FAZENDO O AR DERRETER
AZDA
MEL TAMARINDO
TRÊS CARMELITAS
MEU BALÃO VAI VOAR
BRISA
ARIANA
BARATO PESADO
A TURMA TÁ SUBINDO
TODA VEZ QUE EU DOU UM PASSO O
MUNDO SAI DO LUGAR





• audio •
Siba on SoundCloud

Vale do Jucá - Siba e a Fuloresta (2002)

Siba on Spotify



• video •
Channel on YouTube

"Mel Tamarindo"

"Trincheira"

"Gavião"

Nos Balés Da Tormenta - film by Caio Jobim & Pablo Francischelli (2012)



• short biography •
Sérgio Roberto Veloso de Oliveira aka Siba, is a Brazilian singer, guitar player and composer.
Born in the cosmopolitan city of Recife, on 16 February, 1969 in a family that still keeps its strong ties with their rural origins, Siba grew up between the city and the countryside, two worlds that are part of the same whole. Since his first contacts with the traditions of the Northern Forest, he began a long history of learning and collaboration, exercising over the years the fundamentals of rhythmic, poetry to become one of the leading masters of the new generation of Maracatu and Cirandeiros. At the same time, as the band leader Mestre Ambrósio Siba developed an innovative and unique musical style, which the dialogue between the traditional and the contemporary, the past and the present, the street and the stage are different brands.
After living in São Paulo for seven years, Siba returned to Pernambuco in 2002 to start Fuloresta, a group of traditional musicians from Nazaré da Mata, a small town with 30.000 habitants, 65 km far from Recife. His debut album, "Fuloresta do Samba", was recorded with a mobile unit near Nazará da Mata, and released in 2003, followed by presentations outside Brazil.
In 2012, Siba released "Avante", which is more electric sound. The music is strongly inspirated on the Congolese music and in constant conversation with the rhythms of Ciranda and Maracatu de Baque Solto, always present in the work of Siba.
In the next albums "De Baile Solto" (2015) and "Coruja Muda" (2019) Siba takes the rhythms of Pernambuco street music as a central element of his work. These include the popular culture of Pernambuco's Mata Norte, Brazilian popular music of north-eastern descent and inspired by the region's oral poetry traditions, African diaspora music and its reflux in the continent's modern music, especially in the Congo. In the lyrics, a clear reflection of the undefined space that exists between people and animals.
Siba's lirics is about the unprivileged position that the Baque Solto Maracatu occupies in the Brazilian cultural scene to develop a poetic and musical discourse risking a watchful eye for what is around you, cradling rhyming political tone and extrapolating the local context that served him as a starting point.

• links •
Cenário Novo Entrevista - Siba Veloso - gravada em Curitiba (2013)

Facebook page



• discography •
Mestre Ambrósio
1996 - Mestre Ambrósio
1996 - Baile Perfumado
1997 - Fuá na casa de Cabral
1996 - Baião de Viramundo - Tributo a Luiz Gonzaga
1999 - Songbook de Chico Buarque vol. 5 (1 track: "Caçada")
2001 - Terceiro Samba

Siba e a Fuloresta
2002 - Fuloresta do Samba
2007 - Toda Vez Que eu Dou Um Passo o Mundo Sai do Lugar (also DVD for Itaú Cultural)
2009 - Canoa Furada (EP)
2018 - Sessões Selo SESC #2

Siba e Barachinha
2003 - No Baque Solto Semente

Siba e Roberto Corrêa
2009 - Violas de Bronze

Siba
2012 - Avante
2015 - De Baile Solto
2019 - Coruja Muda