Amirtha Kidambi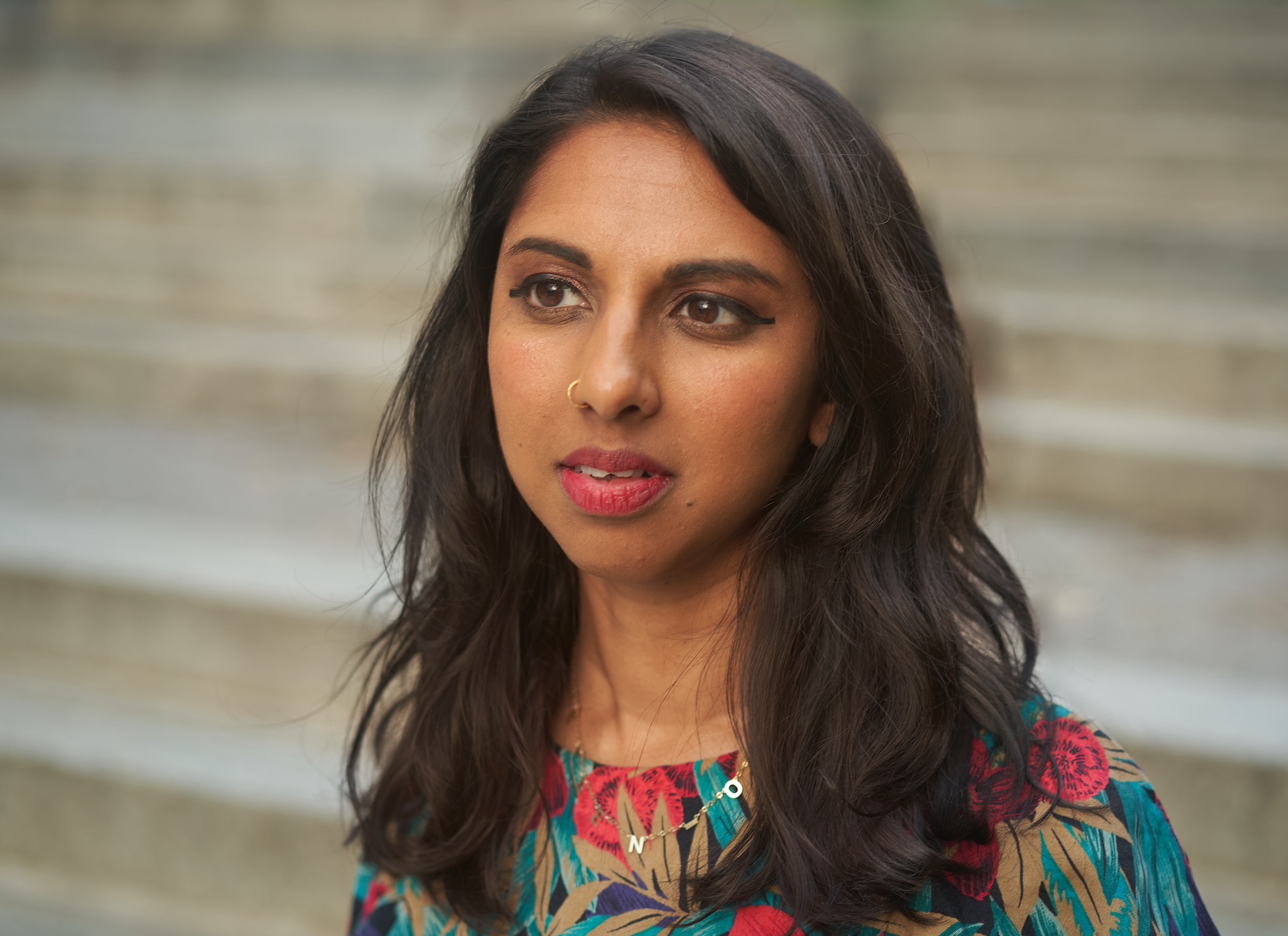 Amirtha Kidambi website - photo by Peter Kerlin


AKAMU representation: Worldwide
For info and costs please contact Alberto Lofoco



• projects as a leader / co-leader •
Elder Ones
Amirtha Kidambi - vocals, harmonium, analog synthesizer, compositions
Matt Nelson - soprano sax
Nick Dunston - double bass
Max Jaffe - drums and electronic sensory percussion


Last realese From Untruth builds upon the bedrock foundation of Kidambi's previous compositional and conceptual work with Elder Ones, while forging uncharted territory. After a journey into wordless abstraction on Holy Science, Kidambi felt the urgency of the political moment required a direct and verbal call to action. The lyric fragments in "Eat the Rich", "Decolonize the Mind", "Dance of the Subaltern" and "From Untruth" critique power structures of capitalism, racism, colonialism and fascism, distilling heavy post-colonial theory into concentrated visceral battle cries. The instrumentation adds a layer of technology as a metaphor for modernity. The aesthetic seamlessly reels from modal meditation, atonal expressionism, free improvisation and melodic invention, to unabashed bursts of punk rock energy. This is Elder Ones at an unadulterated breaking point; on the edge of a knife that cuts.



Amirtha Kidambi & Luke Stewart
Amirtha Kidambi - vocals
Luke Stewart - double bass and effects


In this underexplored combination of bass and voice, Kidambi and Stewart mine maximal possibilities, from pure acoustic intimate interactions, to harsh electronic walls of noise. In various configurations of upright bass, amplifier feedback, effects pedals and looping, the duo explores wildly different territories. Kidambi employs Jeff Snyder's Vocodec prototype effects box, meeting Stewart in his amplifier-centered sonic universe. Combining their unique improvised vocabularies which draw from free jazz, noise, rock, Indian music and Black music, their raw chemistry is apparent in their shape shifting improvisations. Their debut album is set for 2021.



Amirtha Kidambi & María Grand
Amirtha Kidambi - vocals & alto sax
María Grand - vocals & tenor sax


María Grand and Amirtha Kidambi have worked together in collaborative settings including Grand's ensemble DiaTribe, and most recently in Mary Halvorson's sextet, Code Girl. This duo exploration is a new project born of their friendship, which developed on the road. Grand and Kidambi shared their final live performances before quarantine on tour in Europe with Code Girl. With the sudden announcement of the travel ban, the tour was cut short and they returned to a lock down. In quarantine, Kidambi acquired an alto saxophone and they began trading sax lessons for voice lessons over Skype. Grand, who has recently incorporated singing into her compositions, is a dynamic and dexterous saxophonist. Kidambi, a virtuosic vocalist, is an amateur saxophonist with an intuitive approach, similar to Grand's sensitive vocal style. In this duo, they explore the timbral and expressive combinations of their voices and saxophones through their contrasting compositional styles.



Lines of Light
Amirtha Kidambi - vocals, compositions
Jean Carla Rodea - vocals
Anaïs Maviel - vocals
Emilie Lesbros - vocals
Charmaine Lee - vocals


Lines of Light is the vocal quintet of composer-vocalist Amirtha Kidambi and is inspired by the title of the late Muhal Richard Abrams's Levels and Degrees of Light and medieval composer Hildegard von Bingen's reference to her vision of God as "The Shade of the Living Light"". The group brings together female vocal powerhouses; the composition is a structured improvisation, intended to allow each vocalist to exercise maximum creativity within the larger framework of the piece. Following the Inauguration of Donald Trump, Kidambi assembled the group to freely improvise in order to form community with female musicians from diverse backgrounds in a time of extreme vulnerability and uncertainty. Developed out of Kidambi's long-term vision to elevate vocalists within experimental music, as they have been historically marginalized due, in part, to the gendered nature of jazz and the avant-garde, Lines of Light showcases the increasingly high caliber of vocalists currently working in New York. The piece was premiered for Kidambi's Artist Residency at Roulette in 2018.




• videos •
Amirtha Kidambi's Elder Ones: "New Monuments" - at Roulette, Brooklyn (27-4-2021) - concerts starts at 45' 00"

Amirtha Kidambi's Elder Ones: "Decolonize the Mind" by Suneil Sanzigiri

Amirtha Kidambi's Elder Ones: "Dance of the Subalterns" - at Jazz Cerkno (17-5-2019)

Quarantine Concert #2: Amirtha Kidambi Residency Sessions - Filmed live in the Pioneer Works garden (August 2020).
Video Sequence: Luke Stewart (Solo); Amirtha Kidambi x Luke Stewart; Amirtha Kidambi x Lea Bertucci; Elder Ones

Amirtha Kidambi + Luke Stewart - at Jamaica Center for Arts and Learning (JCAL)

Amirtha Kidambi & María Grand - at Roulette, Brooklyn (2-10-2020)

Amirtha Kidambi's Lines of light: "Eternal Womb" - at Roulette, Brooklyn (24-7-2018)

Amirtha Kidambi's Lines of light: "Soul Ascend" - at Roulette, Brooklyn (24-7-2018)



• audios •
"From Untruth" by Elder Ones

"Holy Science" by Elder Ones



• discography, biography, interviews, photos and quotes •