Oliver Lake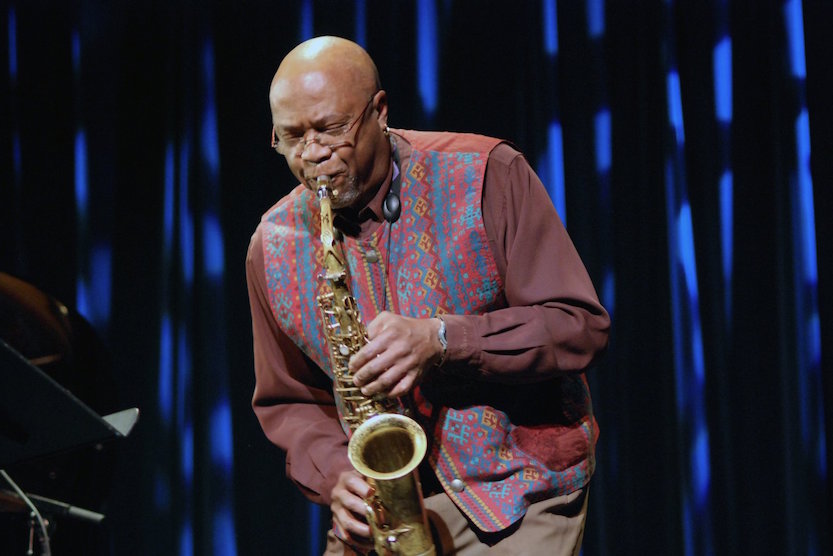 Oliver Lake website

AKAMU representation: European exclusivity


The Trio 3 + special guest Jason Moran
Oliver Lake - alto sax and flute
Reggie Workman - double bass
Andrew Cyrille - drums
The Trio is also available with special guest Jason Moran - piano

For info and costs please contact Alberto Lofoco


Oliver Lake Organ 4tet
Oliver Lake - alto sax
Freddie Hendrix or Josh Evans - trumpet
Jared Gold - hammond B3 organ
Chris Beck - drums

Oliver Lake 2 Drums Trio
Oliver Lake - alto sax
Reggie Nicholson - drums
Bill McClellan - drums

For info and costs please contact Matilde Cavalli



• video •
Video of Oliver Lake on YouTube

Video of Oliver Lake 2 Drums Trio at The Stone - October 23, 2014



• biography •
The artistic scope of renowned saxophonist, composer, painter and poet Oliver Lake's half century-long career is unparalleled. From collaborations with the Brooklyn Philharmonic, Flux String Quartet, Bjork, Lou Reed, A Tribe Called Quest, Mos Def and Me'shell Ndegeocello, to his co-founding of the Black Artist Group (BAG) and the highly acclaimed World Saxophone Quartet, creation of his non-profit Passin' Thru organization, becoming a mainstay with Pittsburgh's City of Asylum, publishing two books of poetry and frequently having original artwork displayed in exhibitions across the country, Oliver Lake views it all as part of the same whole.
Lake has been a recipient of the prestigious Guggenheim Fellowship and has received commissions from the Library of Congress, the Rockefeller Foundation ASCAP, the International Association for Jazz Education, Composers Forum, the McKim Foundation, the Mary Flagler Cary Trust, the Lila Wallace Arts Partners Program, and in 2006, was honored to receive the Mellon Jazz Living Legacy Award at the Kennedy Center. Most notably, Oliver was recently selected to receive the prestigious 2014 Doris Duke Artist Award, a multi-year grant awarded to only 19 American artists in the fields of jazz, theater and dance. As such, the coming years promise to be exciting and filled with bold new artistic endeavors.
Oliver continues to remain focused and immersed in his work with his Oliver Lake Organ Quartet, Oliver Lake Big Band, Trio 3 and a multitude of other performers and ensembles.


• interviews •
Oliver Lake & Hamiet Bluiett interviewed by James Brandon Lewis - Arts For Art (3/7/14)

A Neon Jazz Interview with Oliver Lake