Elliott Sharp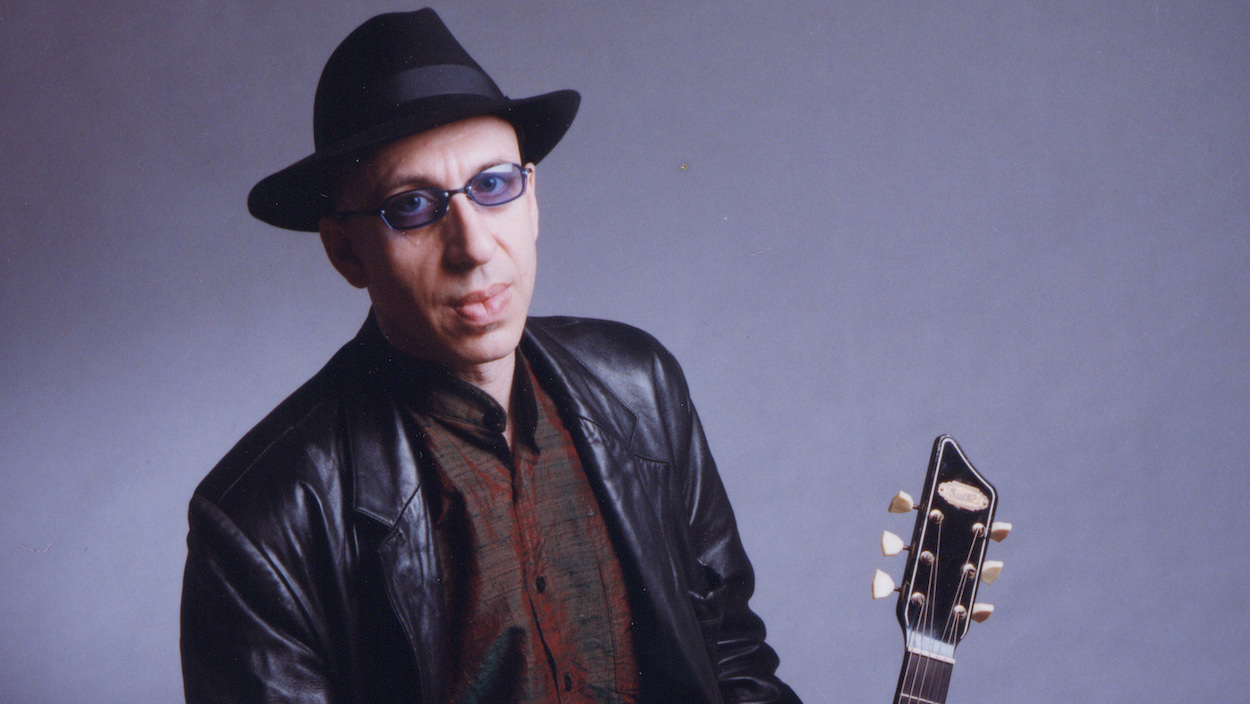 Home page profile by Andreas Sterzing

For info and costs please contact Alberto Lofoco



• projects as a leader •
Elliott Sharp Solo
Programs:
- "E# Tectonics" - guitar and computer new electronica
- "Sharp plays Monk" - solo interpretations of Thelonious Monk's songs
- Sharp solo acoustic guitar: acoustic compositions and improvisations
- Sharp solo electric guitar: compositions and improvisations for guitar and electronics


Elliott Sharp's Fourth Blood Moon
Eric Mingus - vocals
Elliott Sharp - electric guitar and composition
John Edwards - double bass
Mark Sanders - drums


Fourth Blood Moon is a free-rock power trio featuring the vocals of Eric Mingus, folk songs for these post-factual times.
"E# and Mingus are enraged but it doesn't stop them from having some fun and funk. This uncompromisingly futuristic beat-heavy music is full of references to James Brown, Funkadelic, Sly and the Family Stone and Miles Davis but still and always E#".
Besides Mingus' vocal talents and the tsunami force of Sharp's guitars and electronics, Fourth Blood Moon features the "gold-medal" UK rhythm section of John Edwards on bass and Mark Sanders on drums whose wide-ranging talents allow the to lay down a vicious groove but also venture into cosmic realms of pure sound.




Elliott Sharp's Terraplane
Eric Mingus - vocals
Elliott Sharp - electric guitar, saxophone and composition
Dave Hofstra - double bass and tuba
Don McKenzie - drums

The above Quartet can be augmented with:
Tracie Morris - vocals
Alex Harding - baritone sax
Terry L. Greene II - trombone


Elliott Sharp's Aggregat Trio
Elliott Sharp - saxophones, clarinets, electric guitar and composition
Brad Jones - double bass
Ches Smith - drums


The Clinamen
Elliott Sharp - electric guitar
John Edwards - double bass
Mark Sanders - drums


Bootstrappers
Elliott Sharp - electric guitar
Melvin Gibbs - electric bass
Don McKenzie - drums


Phonon
Elliott Sharp - 8-string guitar
Alvaro Domene - 7-string guitar
Colin Marston - bass guitar
Weasel Walter - drums


A phonon is the elementary excitation in the quantum mechanical treatment of vibrations in a crystal lattice and one may consider a phonon to be a basic particle of sound.
The Phonon album is titled Alloy. Alloy is the perfect description for the music of Phonon as an alloy is a metal made by combining two or more metallic elements, especially to give greater strength or resistance to corrosion. In the case of the band Phonon, our particular type of cross-pollinated metals are steeped in improvisation and electronic processing, all the better to increase the corrosion factor. And Phonon improvises like they mean it with a visceral psychic rhythm section supporting frothing dual guitar textural streams. This is 21st century brutalist hypnosis for a hypocritically repressed world.




Chansons du Crepuscule
Elliott Sharp - guitar
Helene Breschand - harp
quartet version available with:
Shayna Dulberger - double bass
Don McKenzie - drums


SysOrk


To observe his 70th year, composer, multi-instrumentalist, producer, author, and artist Elliott Sharp will present a number of concerts and recordings under the rubric E#@70.
It's a systems orchestra performing four new works by his very open-ended ensemble SysOrk.
It incorporates a core Quintet from NY with European musicians including String Quartet, Brass, Electronics, Percussionists etc.
The pieces include Oksusgenos (for bass clarinet and electronics performed by E#), two algorithmic scores: Feedback 21 and Viridia, and a long-form animated graphic score ReGenerate. Finally, Over Water, a work from 2019 for video projection and guitar by Janene Higgins and E#.
Sharp's work with graphic notation and algorithmic systemic approaches dates back to 1972.




• video •
Video of Elliott Sharp on YouTube

Video of Clinamen on YouTube

Video of Chansons du Crepuscules with Helene Breschand on YouTube

Video of Aggregat Trio on YouTube

Video of Elliott Sharp Plays Monk on YouTube


• discography •
Discography of Elliott Sharp on Wikipedia


• interviews •
Elliott Sharp "Blues is a Feeling" - NPR (22-9-2012)
Other links of interviews by Elliott Sharp on Wikipedia


• short biography •
Sharp is an American multi-instrumentalist, composer, and performer.
His compositions include works for opera, orchestra, string quartet, computer and electronics, and solo instruments and he has been a dedicated practitioner of improvisation.
A central figure in the avant-garde and experimental music scene in New York City for over 30 years, Elliott Sharp has released over eighty-five recordings ranging from orchestral music to blues, jazz, noise, no wave rock, and techno music. He leads the projects Carbon and Orchestra Carbon, Tectonics, and Terraplane and has pioneered ways of applying fractal geometry, chaos theory, and genetic metaphors to musical composition and interaction.
His collaborators have included Radio-Sinfonie Frankfurt; pop singer Deborah Harry; Ensemble Modern; Qawwali singer Nusrat Fateh Ali Khan; Kronos String Quartet; Ensemble Resonanz; cello innovator Frances Marie Uitti; blues legends Hubert Sumlin and Pops Staples; pipa virtuoso Min-Xiao Feng; jazz greats Jack deJohnette, Oliver Lake, and Sonny Sharrock; multimedia artists Christian Marclay and Pierre Huyghe; and Bachir Attar, leader of the Master Musicians Of Jajouka.
Sharp is a 2014 Guggenheim Fellow, and a 2014 Fellow at Parson's Center for Transformative Media. He received the 2015 Berlin Prize in Musical Composition from the American Academy in Berlin. He has composed scores for feature films and documentaries; created sound-design for interstitials on The Sundance Channel, MTV and Bravo networks; and has presented numerous sound installations in art galleries and museums. He is the subject of a new documentary "Doing The Don't" by filmmaker Bert Shapiro.