The Art Ensemble of Chicago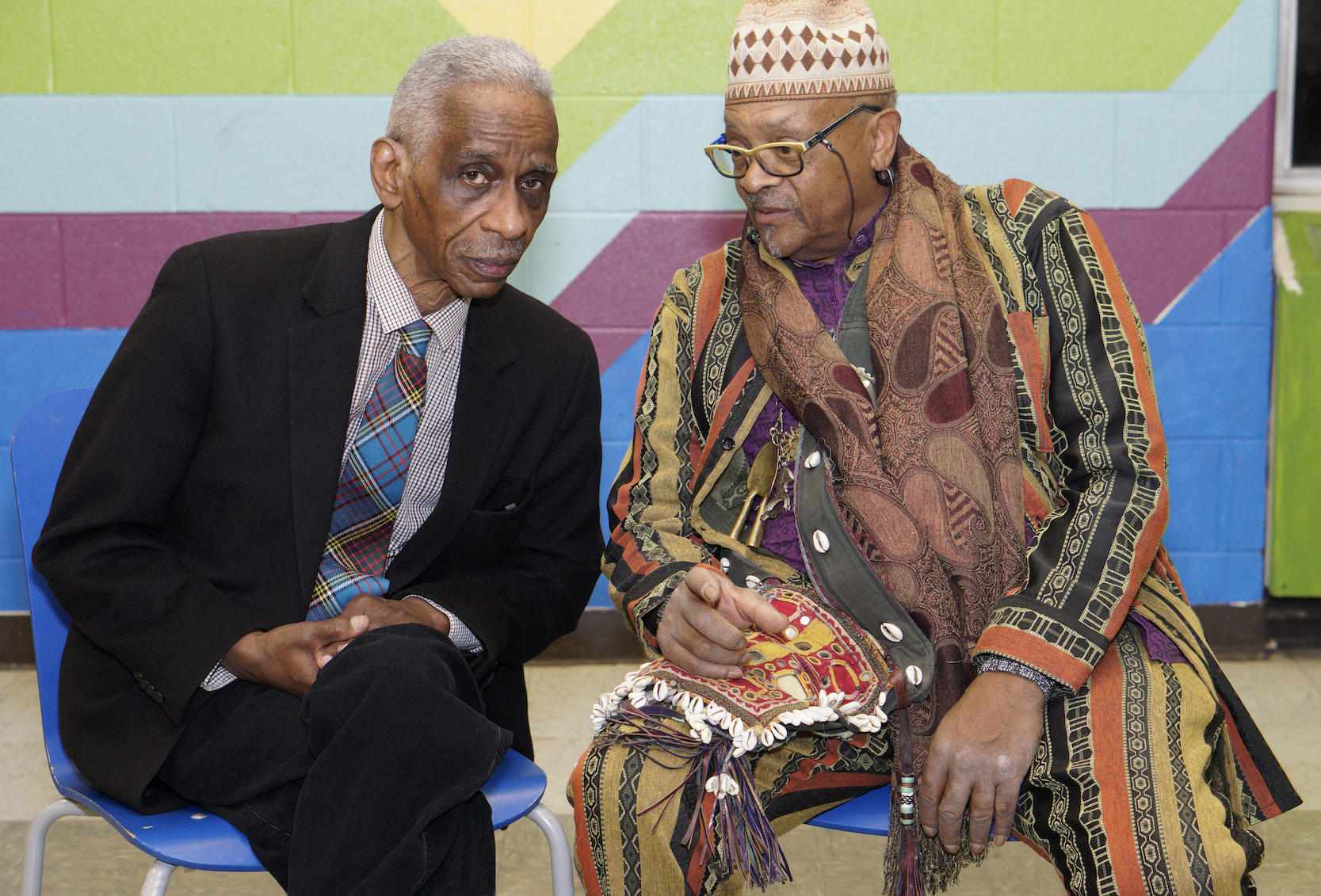 Photo by Barbara Barefield

AKAMU representation: Worldwide exclusivity
For info and costs please contact Alberto Lofoco and Paolo Locatelli

Click here for other projects by Roscoe Mitchell and Famoudou Don Moye


The Art Ensemble of Chicago - The Sixth Decade (1969-) (small ensemble)
A Tribute to Lester Bowie, Joseph Jarman, Malachi Favors Maghostut
and their lasting contributions to "Great Black Music - Ancient to the Future"

Roscoe Mitchell - saxophones
Famoudou Don Moye - drums, congas and percussion
with guest artists:
Simon Sieger - tuba, piano and trombone
Abel Selaocoe - cello and vocals or Tomeka Reid - cello
Junius Paul - double bass and electric bass
Dudu Kouaté - african percussion, flute, pumpkins water drums and vocals




The Art Ensemble of Chicago is a musical entity that evolved from founder Roscoe Mitchell's musical vision, explorations and adventurous collaborations in Chicago of the early and mid sixties.
The Art Ensemble of Chicago is reknowned for it's integration of musical styles that span the history of jazz and multi instrumental group improvisations. Their musical universe is enhanced by the creative use of unique sounds and percussions-aka little instruments, traditional hand and stick drums, whistles, horns, bells, chimes, vibes, marimba, gongs of all sizes and an array of home made and found sound objects that serve each individual musician as an extension of their personality on their principal instruments of saxophones, flutes, trumpet and flugelhorn, double bass and drum set. Their live performances of original compositions written by all the members have also included elaborate costumes, face paint, props, theater, poetry, dance and more to create a visual, auditory and sensual spectacle.
Throughout the sixties the members of The Art Ensemble of Chicago performed and recorded in numerous groups under various names. After critical acclaim in the national and international jazz press for their personal performances and recordings, Roscoe Mitchell, Joseph Jarman, Lester Bowie and Malachi Favors decided to continue their musical adventures and travelled together to Paris in 1969 where they became known as The Art Ensemble of Chicago, an extension of the original Roscoe Mitchell Art Ensemble. Upon their arrival in Paris they were immediately contracted to perform a one month engagement at the legendary Theatre Lucernaire in Montparnasse. They also performed numerous concerts throughout France and proceeded to record albums as a group and individually in collaboration with the many important american musicians on the Paris scene in that period.
In 1970 the group recorded the sound track for the french film «Les Stances ą Sophie» a cult classic featuring the voice of Fontella Bass and which was the first recording with new drummer Don Moye.
In 1971 the group returned to United States as a quintet and began their six decade history of performances and recordings on the international jazz circuit.
The group has released more than 70 live performances, studio recordings, videos and DVDs on a variety of labels including Atlantic Records, ECM Records, Disk Union, Nessa Records, Delmark Records, Pi Recordings and their own label AECO Records founded in 1975.
The personnel of The Art Ensemble of Chicago has changed several times with the early retirement and return of Joseph Jarman, the death of Lester Bowie in 1999 and the death of Malachi Favors in 2004.
The willingness to support each member's individual musical interests and personal goals continues to contribute to this group's amazing longevity.



• links •
Biography on Wikipedia

Biography on All Music

The essential Art Ensemble of Chicago in 10 records

"Ohnedaruth" at Berlin Jazz Fastival - 1981

The Art Ensemble of Chicago

"Null Sonne No Point" - a documentary - 1989