Witch 'n' Monk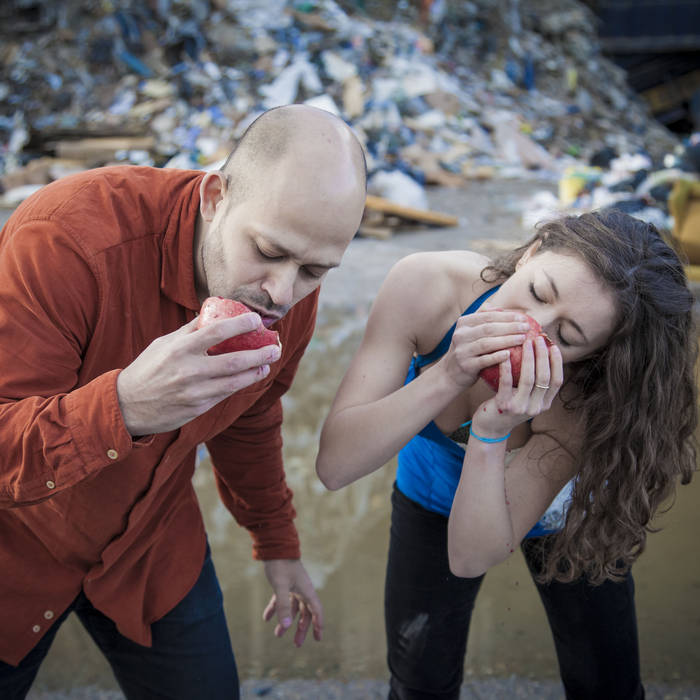 AKAMU representation: Worldwide
For info and costs please contact Alberto Lofoco


Witch 'n' Monk
Heidi Heidelberg - vocals and electric guitar
Mauricio Velasierra - quena and mozeño flutes, sikus and effects



Defiantly original duo Witch 'n' Monk combine Mauricio Velasierra's radically electrified Latin American flutes with Heidi Heidelberg's jazz-punk guitar/bass and anarchic soprano vocals. Their music travels seamlessly from structured arrangements to wild improvisations.

Mauricio Velasierra plays traditional Latin American quena and mozeño flutes and uses cutting edge technology to transform these acoustic instruments into a powerful palette of electro-acoustic sound. Having trained both in Latin American folkloric musics and modern jazz his playing style journeys from passionate and lyrical melodies to fearless and animalistic solos.
Witch 'n' Monk is a transatlantic collaboration with anarchic soprano and guitarist Heidi Heidelberg, coming from a new generation of English musicians, who have inherited the tradition of progressive rock and jazz and reinvent it entirely. Heidelberg's pioneering vocal techniques combine soul-piercing colloratura with feirce rock power, while her innovative approach to the electric guitar transforms it into a percussive instrument with virtousic strumming and epic distortion. Together Velasierra and Heidelberg create cinematic, multilayered songs which travel fluidly through forms.

They perfectly represent the growing scene of pioneering musicians who play traditional instruments in innovative ways.
"Roots Contemporary" musicians have mastered their instruments and use their expertise to break through stereotypes and to create innovative music through cross-genre collaborations, and by combining traditional instruments and techniques with electronics and effects.
This is the sound of progressive global music.

Celebrated in jazz, contemporary classical and DIY music scenes, they have played prestigious venues and festivals such as the Royal Festival Hall, Berlin Jazz Fest, London Jazz Fest, Umea Jazz Festival and Paris' La Cigale.
Latest album was released on John Zorn's label Tzadik (2020) to international critical acclaim. That album was named Contemporary Album of the Month by The Guardian and received the prestigious Preis der Deutschen Schalplatten Kritik.
The Wire wrote: «Hard to imagine that voice, guitar and flute could groove so hard and deliver so much... There's nothing else around quite like Witch 'n' Monk. It goes further than just genre-dodging, however. There's real depth, emotional and spiritual heft to these songs. They could hardly be more of the moment».



• video •
Escarbando - part 1

Apocalyptic Fantasies - live at Rich Mix, September 2016

Blossom Live] - May 2, 2022

extracts - Witch 'n' Monk Extended x Lux:NM [feat. Jim Black]

Escarbando - Witch 'n' Monk Extended x Lux:NM [feat. Jim Black]

The Cage - Witch 'n' Monk Extended x Lux:NM [feat. Jim Black]



• links •
Facebook page